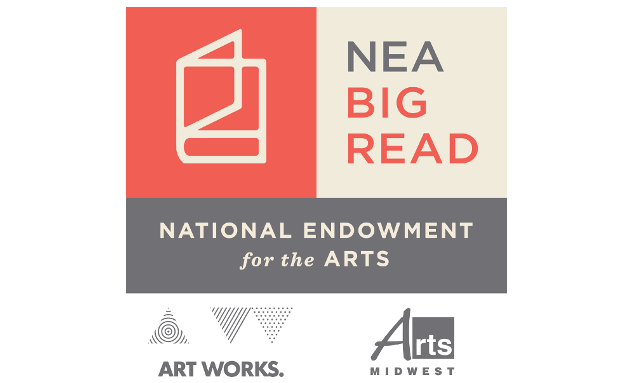 A Big Read is a month-long series of programs centered around one NEA Big Read title.  Programs should include a kickoff, a keynote, book discussions, and other artistic events to foster engagement with the selected title and encourage reading.
NEA Big Read is accepting applications from libraries to develop community-wide reading programs between September 2017 and June 2018.  13 new titles are available!
Organizations selected to participate in the NEA Big Read receive a grant, access to educational and promotional materials, and online training resources and opportunities.  Approximately 75 organizations from across the country will be selected.
Application deadline: January 26, 2017
Review the guidelines and application instructions, and discover all 28 titles available for selection at www.neabigread.org.
Not sure where to start?
visit neabigread.org/grantsfaq.php
Questions? Call Arts Midwest at 612-238-8010
or email neabigread@artsmidwest.org