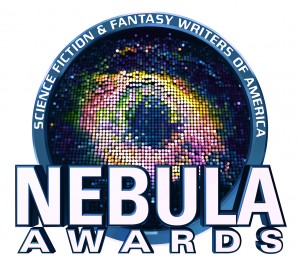 The Science Fiction and Fantasy Writers of America (SFWA) have announced the finalists for the Nebula Awards in six categories.  Contenders for the awards are nominated and voted upon by members of the SFWA.  Winners will be announced at the Annual Awards weekend the first weekend in June. Nominees for best novel are:
The Goblin Emperor, Katherine Addison (Tor)
Trial by Fire,
Charles E. Gannon (Baen)
Ancillary Sword,
Ann Leckie
(Orbit US; Orbit UK)
The Three-Body Problem,
Cixin Liu ( ), translated by Ken Liu (Tor)
Coming Home,
Jack McDevitt
(Ace)
Annihilation,
Jeff VanderMeer
(FSG Originals; Fourth Estate; HarperCollins Canada) Nominees for the Andre Norton Award for Young Adult Science Fiction and Fantasy are:
Unmade, Sarah Rees Brennan (Random House) Salvage, Alexandra Duncan (Greenwillow) Love Is the Drug, Alaya Dawn Johnson (Levine) Glory O'Brien's History of the Future, A.S. King (Little, Brown) Dirty Wings, Sarah McCarry (St. Martin's Griffin) Greenglass House, Kate Milford (Clarion) The Strange and Beautiful Sorrows of Ava Lavender, Leslye Walton (Candlewick)
For a list of the nominees in all categories, and of past winners, see the Nebula Awards.