Tag Archives:
Nebraska Poet
by Marjie Ducey | Omaha World-Herald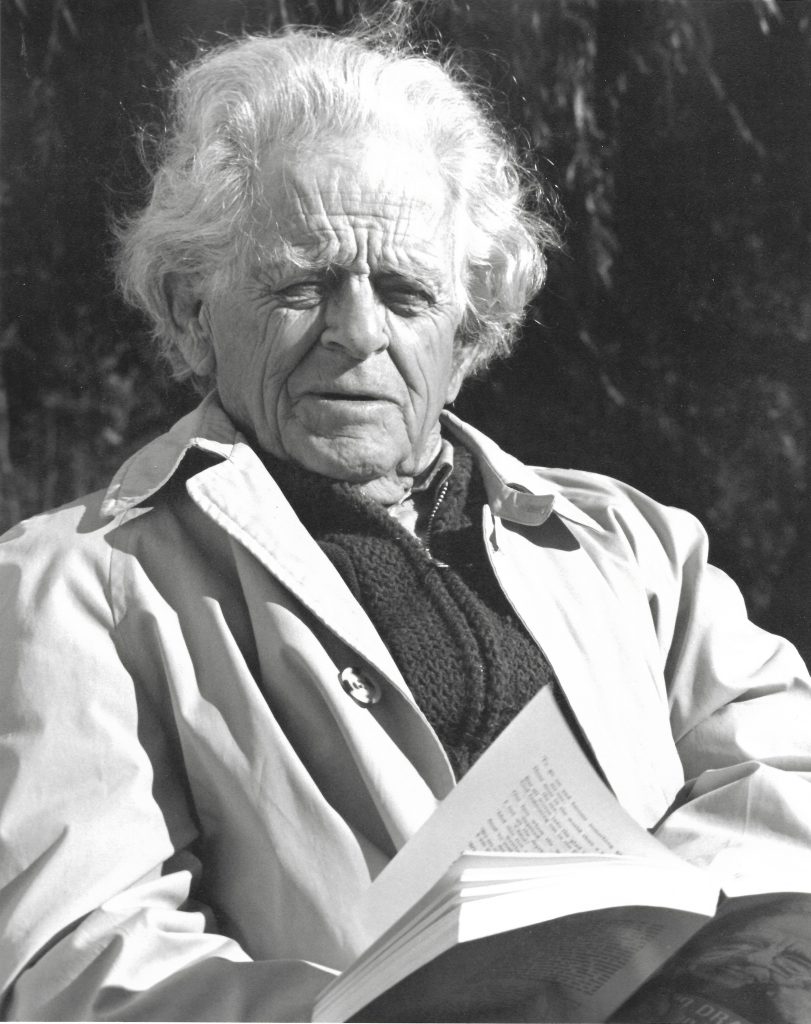 John G. Neihardt didn't like being called Nebraska's Homer.
But it was his epic stories of the settling of the American West that resulted in him becoming Nebraska's first poet laureate, and the first one in the country chosen by legislative action.
Marianne Reynolds, executive director of the poet's state historic site in Bancroft, Nebraska, said she is swept back to those days every time she enters the center, just as she thought of the "Iliad" and "Odyssey" by Homer during a trip to Greece.
"When I was in Greece, there was nothing like stepping off the airplane into a place where an epic thing happened," she said. "With Neihardt, and I'm not exaggerating, I can step out of my car into the American epic. We have that because of Neihardt."
To mark the 100-year anniversary of Neihardt being named poet laureate after the writing of "A Cycle of the West," the center has several programs planned, starting with an April 24 conference about the poet with author Carson Vaughan as the keynote speaker.
A hike to Black Elk Peak is set for May 30. That's where Nicholas Black Elk shared his vision with Neihardt, which was the basis of the book "Black Elk Speaks."
On June 18, a celebration of the public declaration of Neihardt as poet laureate is scheduled. By legislative proclamation, Aug. 1 is designated as Neihardt Day, and several activities are planned at the center.
Reynolds said Neihardt was one of the few people who paid attention to the cost of westward expansion in the U.S.
"He wrote about the Indian wars and the death of Crazy Horse," she said. "He had this uncanny ability to talk about the settling of the West that is really distinctive."
Neihardt worked for a short time at the Omaha Daily News — a precursor to the Omaha World-Herald — until being fired in 1902.
"He was just so interested in the story. He would be digging into the story and talking to people, and all the other reporters were out there getting the scoop," Reynolds said.
He was also an eloquent speaker, and Reynolds said there are still visitors to Bancroft who recall seeing him in person.
He was beloved and respected not just in Nebraska but across the world. More than 1 million copies of "Black Elk Speaks" have been printed in multiple languages.
Reynolds said his writing is stunning.
"Besides being a really good storyteller," she said, "he was a brilliant writer."
March 21, 2021, Updated April 8, 2021 | omaha.com
Nebraska Writers Guild Poetry Submissions
Grand Island, NE – Poets, in celebration of the Guild's 95th year, we want you to show us your best work. You can enter up to six poems free of charge. Guild Membership is not required. Our judges ask that you please familiarize yourself with submission guidelines and links found on Nebraskawriters.org under News and Events, 2020 Poetry Chapbook. Selected poems will be published fall of 2020 in the NWG's Verses from the Plains: A Poetry Collection.
Submission deadline: May 30, 2020
Calling All Designers! Are you interested in a chance to design the chapbook covers? Please contact us at nwgpoetrychapbook@gmail.com for more information or submission questions.
About Nebraska Writers Guild:
What do Willa Cather, Mari Sandoz, and John Neihardt have in common?
They were all members of the Nebraska Writers Guild, one of the oldest writers' organizations in the country.
MISSION: Nebraska Writers Guild is a nonprofit (501c3) organization dedicated to empowerment and individual growth through involvement with a community of writers and related professionals; promoting authors and the craft of writing through events and publications; and advancement through professional development. For more information please visit nebraskawriters.org or facebook.com/nebraskawritersguild.
For more information contact: Poetry Chair, Charlene Pierce
Phone: 402.594.1917 Email: Charlene_pierce@icloud.com
"1926" by Weldon Kees
The porchlight coming on again,
Early November, the dead leaves
Raked in piles, the wicker swing
Creaking. Across the lots
A phonograph is playing Ja-Da.
An orange moon. I see the lives
Of neighbors, mapped and marred
Like all the wars ahead, and R.
Insane, B. with his throat cut,
Fifteen years from now, in Omaha.
I did not know them then.
My airedale scratches at the door.
And I am back from seeing Milton Stills
And Doris Kenyon. Twelve years old.
The porchlight coming on again.
From The Collected Poems of Weldon Kees, University of Nebraska Press, 1962.
###
As part of #NationalPoetryMonth, we're highlighting some of our favorite poems by Nebraska authors. If you have a favorite, feel free to send it to us!