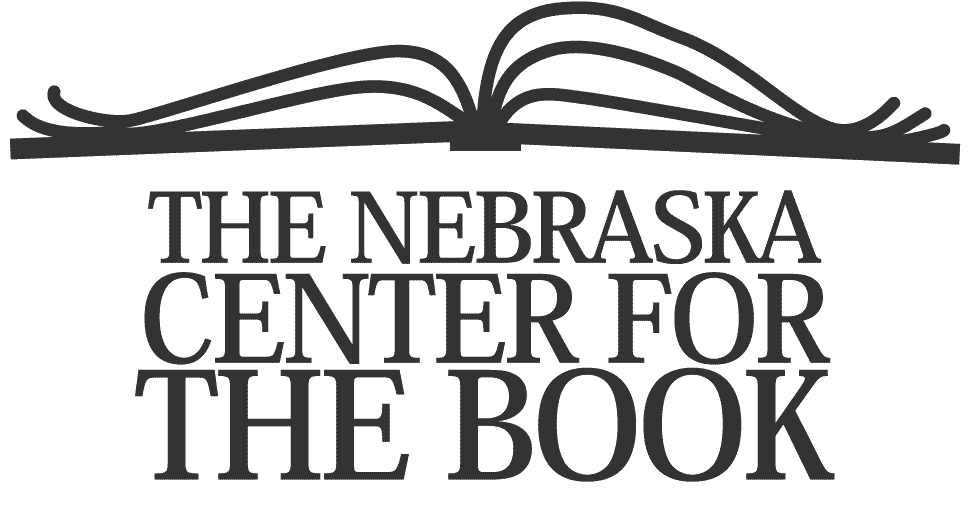 FOR IMMEDIATE RELEASE:
August 1, 2022

FOR MORE INFORMATION:
Tessa Terry
402-471-3434
800-307-2665
Books Chosen to Represent Nebraska at National Book Festival
"Letters from Space" and "The Bones of Paradise" chosen for the National Center for the Book's Great Reads from Great Places program
The Nebraska Center for the Book has selected one youth book and one adult book by Nebraska authors to represent the state at the 2022 National Book Festival: Letters from Space by Clayton Anderson, illustrated by Susan Batori and The Bones of Paradise: A Novel by Jonis Agee.
Both titles will be part of the National Center for the Book's Great Reads from Great Places program. Great Reads from Great Places features books and authors representing the literary heritage of all 50 states, the District of Columbia, Puerto Rico, the U.S. Virgin Islands, Guam, American Samoa, and Northern Marianas. For over 20 years this program has included a highlighted youth title from each affiliate center. In 2022, Great Reads from Great Places is including titles for adults for the first time.
This year's National Book Festival on Sept. 3 will be held in-person in Washington, D.C., but will include many livestreamed and recorded virtual programs celebrating books and authors. Author Clayton Anderson will take part in an online panel conversation with other chosen authors from state Centers for the Book in the Midwest Region to talk about his book and what inspired him, what he likes most about Nebraska, and more.
This and other panel discussions will be posted toward the end of August on the National Book Festival website and the Library of Congress's YouTube channel.
About the Books
"Letters from Space"
Written by a real life Astronaut, these letters from space are full of weird science, wild facts, and outrageous true stories from life in space, complete with hysterical illustrations from Susan Batori. The back of the book includes even more interesting information on space, astronauts, and living among the stars.
A starred review in School Library Journal reads: "With a final page of facts about NASA, astronauts, and living in space, this must-purchase entertains with a combination of zany art, humor, and solid facts for fascinated young readers craving space travel even the armchair kind."
Nebraska's Great Reads from Great Places book is chosen from the previous year's Nebraska Book Award winners and this book was awarded the 2021 Nebraska Book Award in the Children's Picture Book category.
"The Bones of Paradise"
A multigenerational family saga set in the unforgiving Nebraska Sand Hills in the years following the massacre at Wounded Knee—it is an ambitious tale of history, vengeance, race, guilt, betrayal, family, and belonging, filled with a vivid cast of characters shaped by violence, love, and a desperate loyalty to the land.
Chosen as the 2022 One Book One Nebraska selection, libraries across Nebraska and other literary and cultural organizations have participated in book discussions, activities, and events that encourage Nebraskans to read and discuss this book.
The Nebraska Center for the Book is housed at the Nebraska Library Commission and brings together the state's readers, writers, booksellers, librarians, publishers, printers, educators, and scholars to build the community of the book, supporting programs to celebrate and stimulate public interest in books, reading, and the written word. The Nebraska Center for the Book is supported by the Nebraska Library Commission.
As the state library agency, the Nebraska Library Commission is an advocate for the library and information needs of all Nebraskans. The mission of the Library Commission is statewide promotion, development, and coordination of library and information services, "bringing together people and information."  
About the Authors
Astronaut Clayton Anderson
Nebraska's only Astronaut, spent 167 days in space and 38 hours and 28 minutes in executing 6 spacewalks. He applied 15 times before NASA selected him as an Astronaut in 1998; and he spent 30 years working for NASA, 15 as an engineer and then 15 as an Astronaut.
Succeeding in one of the most difficult and coveted jobs in the world through perseverance and a never-give-up mantra, Anderson employs NASA's "Plan, Train and Fly (Execute)" philosophy to all his speaking engagements and projects. Coupled with lessons learned in the areas of leadership, persistence, and passion, he provides unique and "out of this world" insights for those seeking to achieve practical execution.
Astronaut Clayton "Astro Clay" Anderson is the author of three children's books; Letters from Space, A is for Astronaut: Blasting through the Alphabet, and It's a Question of Space: An Ordinary Astronaut's Answers to Sometimes Extraordinary Questions, and his award winning memoir, The Ordinary Spaceman. You can find out more about Astro Clay and his current and upcoming books at www.AstroClay.com. Follow him on social media @Astro_Clay
Jonis Agee
Agee was born in Omaha, Nebraska, and raised in Nebraska and Missouri, places where many of her stories and novels are set. In all, she is the author of thirteen books, including five novels, five collections of short fiction, and two books of poetry.
Agee's novels include The Weight of Dreams (Viking Adult, 1999,) South of Resurrection (Viking Audlt, 1997,) Sweet Eyes (Crown, 1991,) and The River Wife (Random House, 2007.) She's the Adele Hall Professor of English at The University of Nebraska — Lincoln, where she teaches creative writing and twentieth-century fiction.
Agee is married to the writer Brent Spencer. They live in Ponca Hills, which is on the Missouri River, north of Omaha.
"I own twenty pairs of cowboy boots (some of them works of art), love the open road, and believe that ecstasy and hard work are the basic ingredients of life and writing."
###
The most up-to-date news releases from the Nebraska Library Commission are always available on the Library Commission Website, http://nlc.nebraska.gov/publications/newsreleases .