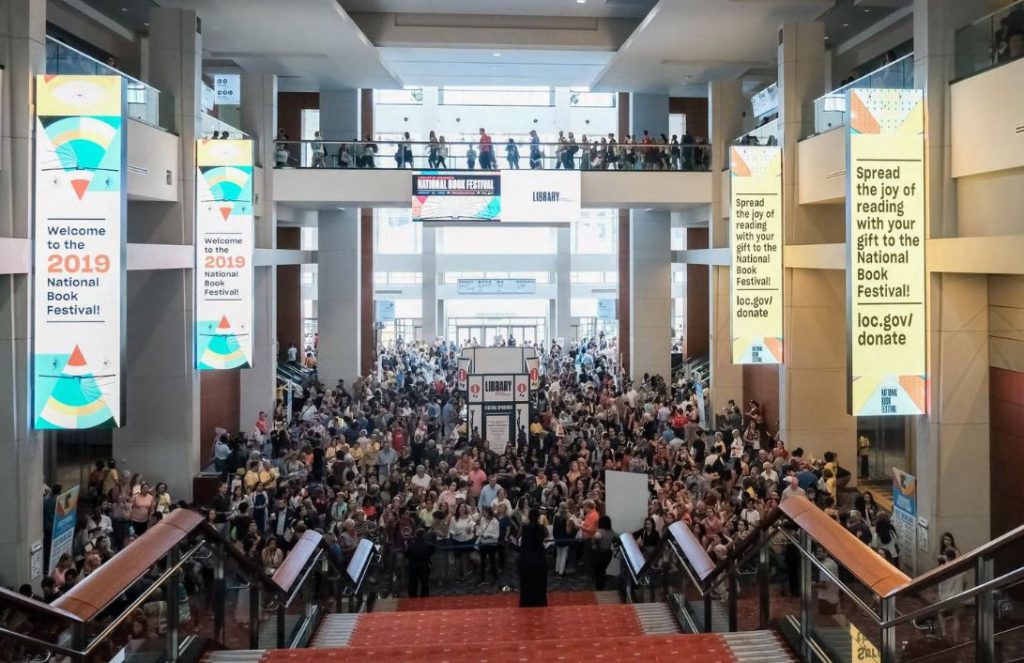 One of Washington's most cherished events has been felled by the novel coronavirus. The National Book Festival, set to celebrate its 20th anniversary this year, will not be held as planned, the Library of Congress announced Thursday.
The literary extravaganza, which in recent years has drawn an estimated 200,000 people to the Washington Convention Center, was scheduled for Aug. 29. But due to the ongoing covid-19 crisis, the presentations by scores of best-selling and award-winning authors will be moved to the weekend of Sept. 25-27 and presented online only.
The news had been expected, but still came as a disappointment. With authors unable to travel amid social distancing restrictions, most major literary festivals this year have been canceled or shifted online.
Appropriately, the theme of this year's National Book Festival is "American Ingenuity," a quality that will be required to effectively reimagine the event in a new virtual format. A statement from the library notes that the move online will "serve a global audience and demonstrate how authors and their stories help to connect and illuminate the world."
Librarian of Congress Carla Hayden issued a statement saying, "Although we cannot hold our usual National Book Festival, which attracts more than 200,000 attendees of all ages, I believe this virtual festival has the potential to convey the same spirit of inventiveness and creativity to an even wider book-loving community."
This year's list of authors includes novelists, historians, poets and children's authors such as Madeleine Albright, John Grisham, Colson Whitehead, Melinda Gates, Kate DiCamillo, Poet Laureate Joy Harjo and National Ambassador for Young People's Literature Jason Reynolds.
The festival, which was started in 2001 under the direction of then-first lady Laura Bush, has been underwritten in recent years by Washington-area philanthropist David M. Rubenstein.
The Washington Post is a charter sponsor of the festival.
Thursday, May 28, 2020 | www.washingtonpost.com