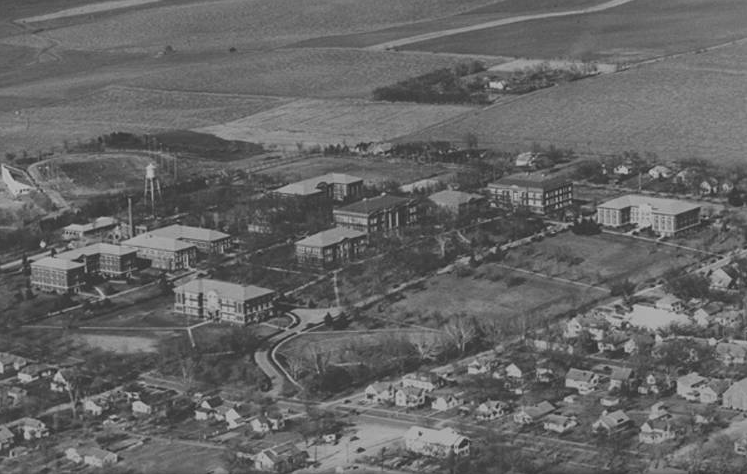 This week, we have a black and white photograph of the Wayne State College campus in 1950.
This image is published and owned by Wayne State College. The Wayne State College Library digitized selected photographs from its archives in a continuing effort to preserve and make accessible photographs depicting the history of Wayne State College and the region it serves. Photographs included in this archive show the buildings and grounds of the campus, athletic teams, the Student Army Training Corps, and other groups while slightly later images show famous visitors to the campus.
See the full collection on the Nebraska Memories archive.
The Nebraska Memories archive is brought to you by the Nebraska Library Commission. If your institution is interested in participating in Nebraska Memories, see http://nlc.nebraska.gov/nebraskamemories/participation.aspx for more information