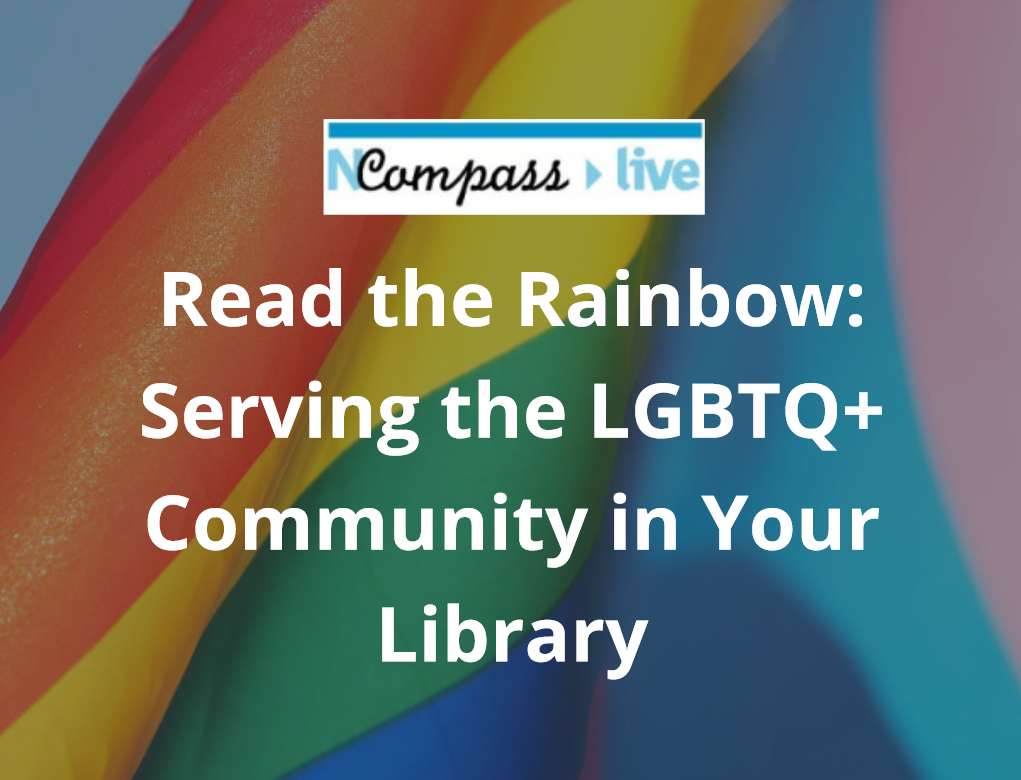 LGBTQIA…BCDEFG? What do all those letters even mean, and why should you care? Find out on next week's NCompass Live webinar, on Wednesday, May 17 at 10am CT.
Join Lane for a primer on all things LGBTQ, and learn about how (and why) you can begin to build a more inclusive and welcoming library for both customers and staff, and why it matters.
Presenter: Lane Gibson, Library Service Associate, Gere Branch Library, Lincoln (NE) City Libraries.
Upcoming NCompass Live shows:
May 24 – La Biblioteca Es Para Ti – Building Community Relationships in a Different Language
May 31 – Pretty Sweet Tech: Bots for the Community!
June 7 – In Search of the Obscure – Using Library & Online Sources to Find Resources that are Out of the Ordinary
June 14 – Transforming Library Staff Learning Through Technology Skills Assessments
June 28 – Pretty Sweet Tech
July 5 – One Book for Nebraska Kids & Teens 2023
July 19 – Nebraska Open Meetings Act: 2023 Overview and Updates

To register for an NCompass Live show, or to listen to recordings of past shows, go to the NCompass Live webpage.
NCompass Live is broadcast live every Wednesday from 10am – 11am Central Time. Convert to your time zone on the Official U.S. Time website.
The show is presented online using the GoTo Webinar online meeting service. Before you attend a session, please see the NLC Online Sessions webpage for detailed information about GoTo Webinar, including system requirements, firewall permissions, and equipment requirements for computer speakers and microphones.