Meg Medina has been named the 2023-2024 National Ambassador For Young People's Literature by the Library of Congress.   As it says on the website, "The National Ambassador for Young People's Literature raises national awareness of the importance of young people's literature as it relates to lifelong literacy, education and the development and betterment of the lives of young people."
She is the eighth individual to hold this position. Former Ambassadors are:
Jason Reynolds, 2020-2022
Jacqueline Woodson, 2018-2019
Gene Luen Yang, 2016-2017
Kate DiCamillo, 2014-2015
Walter Dean Myers, 2012-2013
Katherine Paterson, 2010-2011
Jon Scieszka, 2008-2009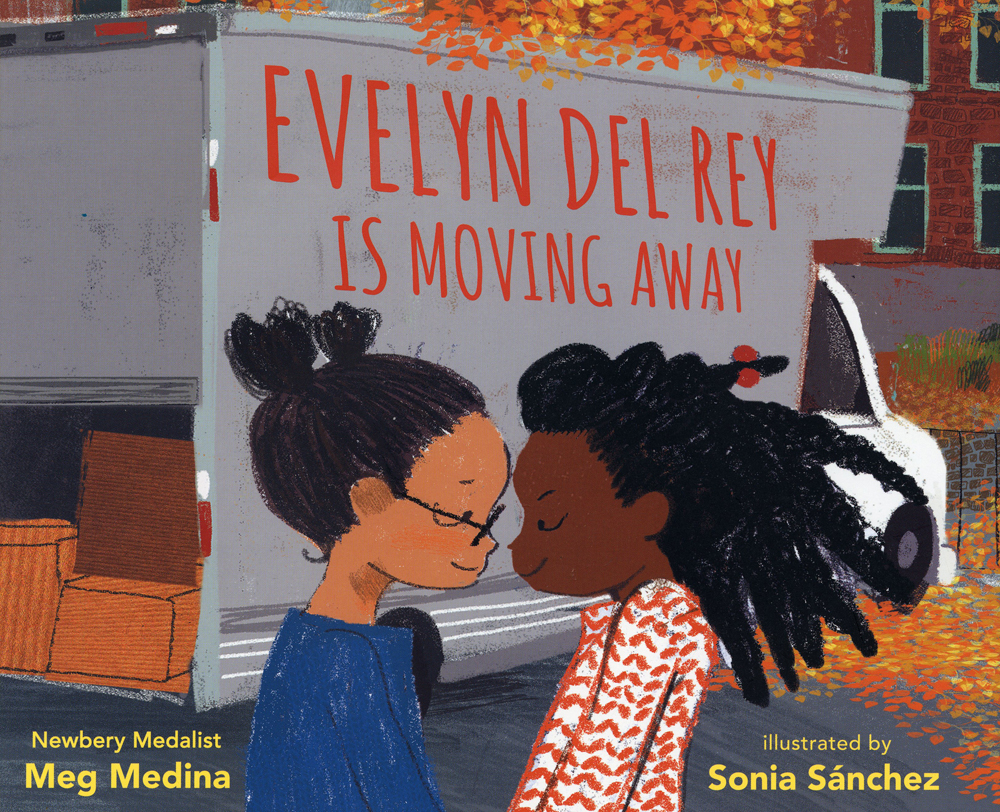 I have read several of Medina's books, including Evelyn Del Rey Is Moving Away.  In this picture book, on the morning of the move, Daniela and Evelyn play among the moving boxes until they must say goodbye. They are número uno to each other and their friendship will never be forgotten.