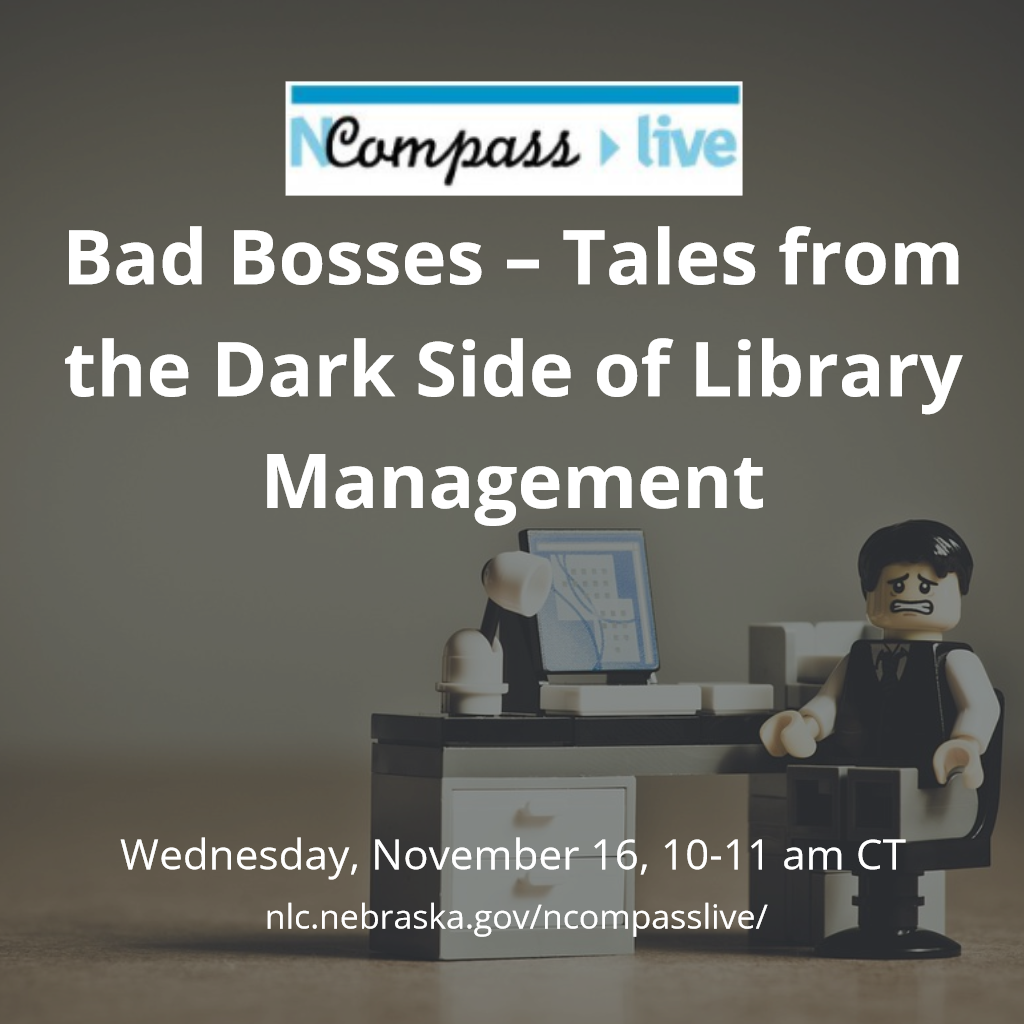 Join us to hear about 'Bad Bosses – Tales from the Dark Side of Library Management' on next week's NCompass Live webinar on Wednesday, November 16, at 10am CT.
Bad management in libraries can create a toxic environment for employees and patrons. Management is hard to teach and even more difficult to do well. I discuss the different types of bad management I've experienced in libraries, how I and my fellow staff members dealt with it, what we should have done instead, and how some of what I experienced informed my management style going forward.
Presenter: Brooke Zarco, Director, Blair (NE) Public Library & Technology Center.

Upcoming NCompass Live shows:
Nov. 23 – Best New Children's Books of 2022
Nov. 30 – Pretty Sweet Tech
Dec. 21 – Summer Reading Program 2023: All Together Now
Jan. 11, 2023 – Best New Teen Reads of 2022
Jan. 18, 2023 – First Amendment Audits: What You Need to Know
For more information, to register for NCompass Live, or to listen to recordings of past events, go to the NCompass Live webpage.
NCompass Live is broadcast live every Wednesday from 10am – 11am Central Time. Convert to your time zone on the Official U.S. Time website. The show is presented online using the GoToWebinar online meeting service. Before you attend a session, please see the NLC Online Sessions webpage for detailed information about GoToWebinar, including system requirements, firewall permissions, and equipment requirements for computer speakers and microphones.