Learn all about the NLC's Talking Book and Braille Service on next week's NCompass Live webinar on Wednesday, July 13 at 10am CT.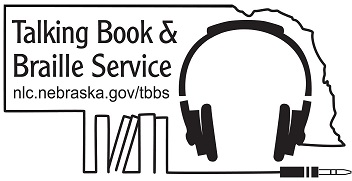 Join Gabe Kramer, Director of the Nebraska Library Commission's Talking Book & Braille Service, to learn about the free audiobooks, audio magazines, and Braille available through the TBBS to individuals with a visual or physical condition, or a reading disability which limits use of regular print. We will take a look at the past, present, and future of the talking book program's technology and services.
Upcoming NCompass Live shows:
July 20 – Learning Opportunities and Resources from WebJunction
July 27 – Pretty Sweet Tech: CES 2022 and Libraries
Aug. 3 – Building a Reading Community Through Podcasting
Aug. 10 – Reinventing Programming Kits
Aug. 24 – Team Up with your Community!
Sept 7 – Retirement: Time to Ease on Down, Ease on Down the Road
For more information, to register for NCompass Live, or to listen to recordings of past events, go to the NCompass Live webpage.

NCompass Live is broadcast live every Wednesday from 10am – 11am Central Time. Convert to your time zone on the Official U.S. Time website. The show is presented online using the GoToWebinar online meeting service. Before you attend a session, please see the NLC Online Sessions webpage for detailed information about GoToWebinar, including system requirements, firewall permissions, and equipment requirements for computer speakers and microphones.