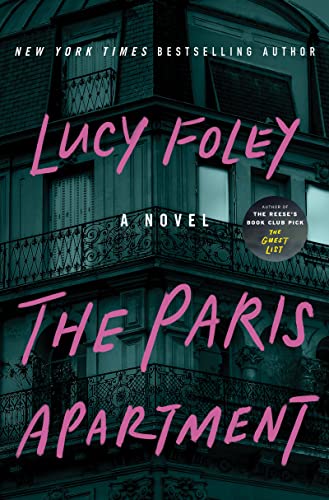 As a long-time fan of the murder mystery genre, I have come to love a certain trope of the genre: closed circle mysteries. In these stories, only a limited number of suspects could possibly have perpetrated the crime, and they often take place in isolated or small settings. Classic examples of this trope include Agatha Christie's Murder on the Orient Express or Death on the Nile where the murders take place on a train and a steamer boat respectively. Lucy Foley has become a modern master of the closed circle mystery trope and her most recent release, The Paris Apartment, does not disappoint.
At the start of The Paris Apartment, we find our main character, Jess, arriving at an upscale Paris apartment building late at night to visit her half-brother, Ben. When he is not there in his third floor apartment to greet Jess upon her arrival, she embarks on a dangerous investigation to find her missing brother. Each resident of the building knows something and each of them has something to hide. There is an angry alcoholic, the quintessential nice guy next door, a sheltered young woman and her party animal roommate, a steely socialite, and an observant and ever-present building concierge.
Foley's writing takes you through the mystery at a breakneck pace, expertly exposing twists and revealing secrets. Although on a few occasions the characters are in other locations around Paris, the setting of the apartment building is so eerie and claustrophobic that it feels almost like a character itself playing a major role in the unfolding of the mystery. Fans of Agatha Christie novels or movies like Knives Out will delight in the fast-paced mystery with a cast of questionable characters in Lucy Foley's The Paris Apartment.
Foley, Lucy. The Paris Apartment. New York: William Morrow, 2022.