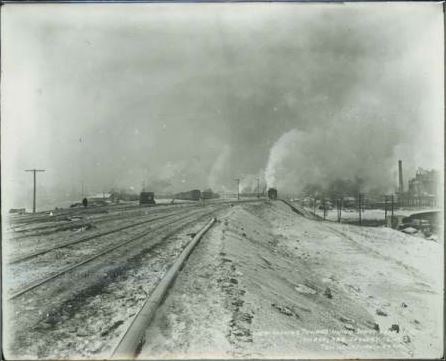 This week's image features a view looking through fog and steam toward the Union train depot as seen from the Pacific Bridge in Omaha, Nebraska. It was taken on January 12, 1912 and the recorded temperature was -27.
This black and white photograph is published and owned by Omaha Public Library. The items in this collection include early Omaha-related maps dating from 1825 to 1922, as well as over 1,100 postcards and photographs of the Omaha area.
Check it out on the Nebraska Memories archive.
Nebraska Memories is a cooperative project to digitize Nebraska-related historical and cultural heritage materials and make them available to researchers of all ages via the Internet. The Nebraska Memories archive is brought to you by the Nebraska Library Commission. If your institution is interested in participating in Nebraska Memories, see http://nlc.nebraska.gov/nebraskamemories/participation.aspx for more information.