It's Thursday and you know what that means…#Throwback!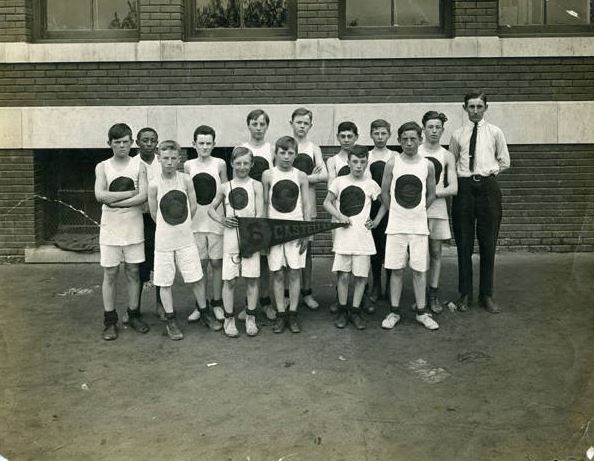 This week, we have a team portrait of the track team at Castelar School. In June of 1912, this team competed in the first Omaha Public School track meet to be held outside. 420 boys from 30 different schools participated in the meet.
This image is owned and published by Omaha Public Schools and the Education Research Library. Historical materials relating to the Omaha Public Schools have been located in various departments and school buildings. In 2003, staff from the Educational Research Library/Library Services received a small grant to begin collecting and organizing these materials into one central location. This group of pictures and their accompanying stories is only a small part of the District's long history.
See all of the collections on the Nebraska Memories archive.
Nebraska Memories is a cooperative project to digitize Nebraska-related historical and cultural heritage materials and make them available to researchers of all ages via the Internet. The Nebraska Memories archive is brought to you by the Nebraska Library Commission. If your institution is interested in participating in Nebraska Memories, see http://nlc.nebraska.gov/nebraskamemories/participation.aspx for more information.