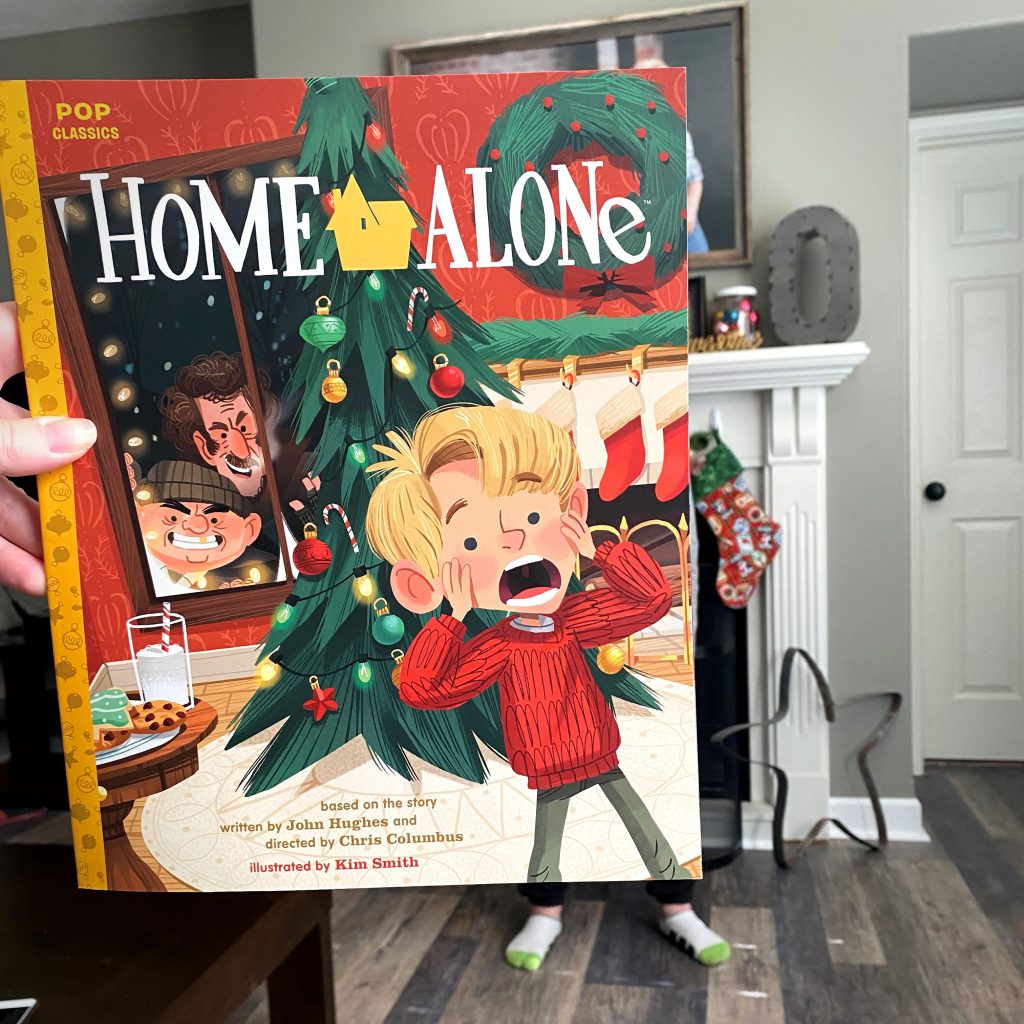 "Guys, I'm eating junk and watching rubbish! You better come out and stop me!" Embrace this Christmas classic in a whole new way with "Home Alone: The Classic Illustrated Storybook" based on the story written by John Hughes and directed by Chris Columbus, and illustrated by Kim Smith (Quirk Books, 2015.) This title comes from our large collection of children's and young adult books sent to us as review copies from book publishers. When our Children and Young Adult Library Services Coordinator, Sally Snyder, is done with them, the review copies are available for the Library System Directors to distribute to school and public libraries in their systems. Public and school library staff are also welcome to stop by and select some titles for their library collections. We think this one would be a great addition to any library. Contact Sally Snyder for more information.
"The Home Alone storybook, with artful, energetic illustrations by Kim Smith, is a kinder, gentler version of the movie."—Shelf Awareness
Love this #BookFace & reading? We suggest checking out all the titles available in our Book Club collection, permanent collection, and Nebraska OverDrive Libraries. Check out our past #BookFaceFriday photos on the Nebraska Library Commission's Facebook page!