I'm dreaming of a white #BookFaceFriday, err, I mean Christmas!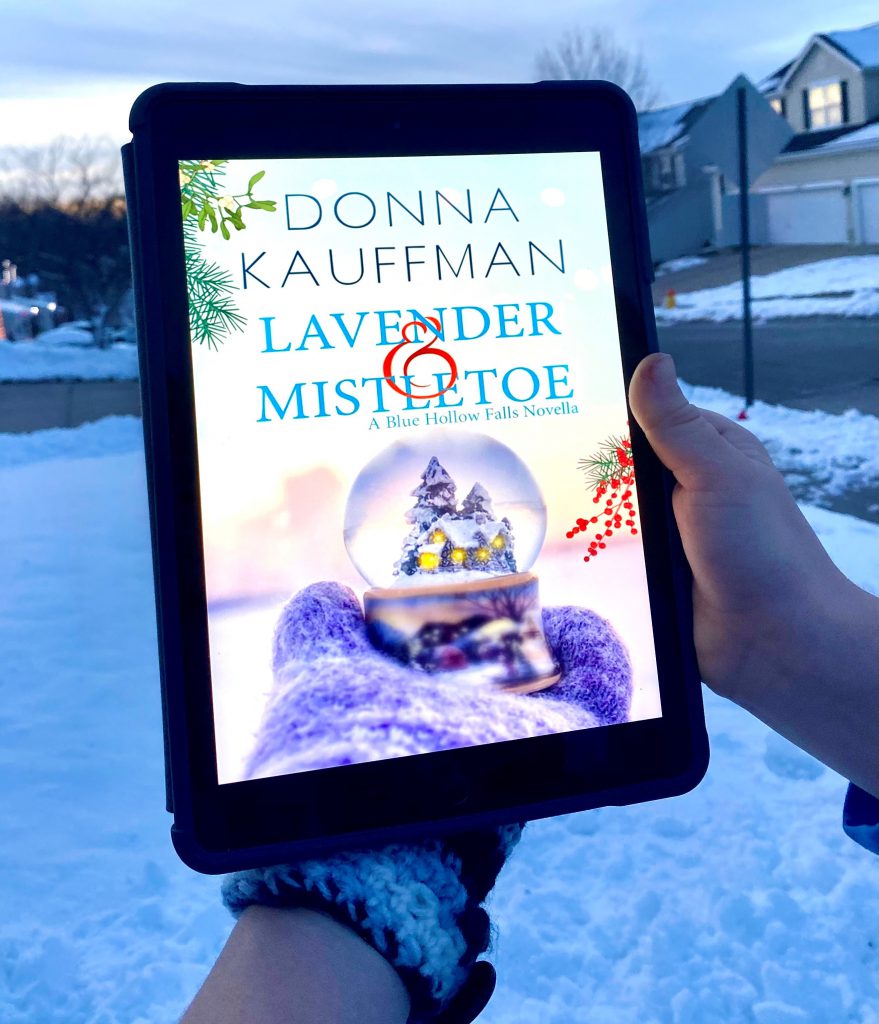 Wrap up in your favorite blanket and grab a mug of something hot! We think that's the perfect way to enjoy a good book this holiday season. If you check out ebooks and audiobooks from Nebraska OverDrive Libraries, you don't even need to leave the house. Find holiday titles like "Lavender & Mistletoe: A Blue Hollow Falls Novella" by Donna Kauffman, available as an ebook, today.
"Charming characters, emotion galore, a small town—you're going to love Donna Kauffman!"

—Lori Foster
Find this ebook and many more titles through Nebraska OverDrive. 173 libraries across the state share the Nebraska OverDrive collection of 17,165 audiobooks and 28,972 eBooks. As an added bonus it includes 130 podcasts that are always available with simultaneous use (SU), as well as SU ebooks and audiobook titles that publishers have made available for a limited time. If you're a part of it, let your users know about this great title, and if you're not a member yet, find more information about participating in Nebraska Overdrive Libraries!
Love this #BookFace & reading? Check out our past #BookFaceFriday photos on the Nebraska Library Commission's Facebook page!