Neither snow nor rain nor heat nor gloom of night stays these #BookFaceFridays!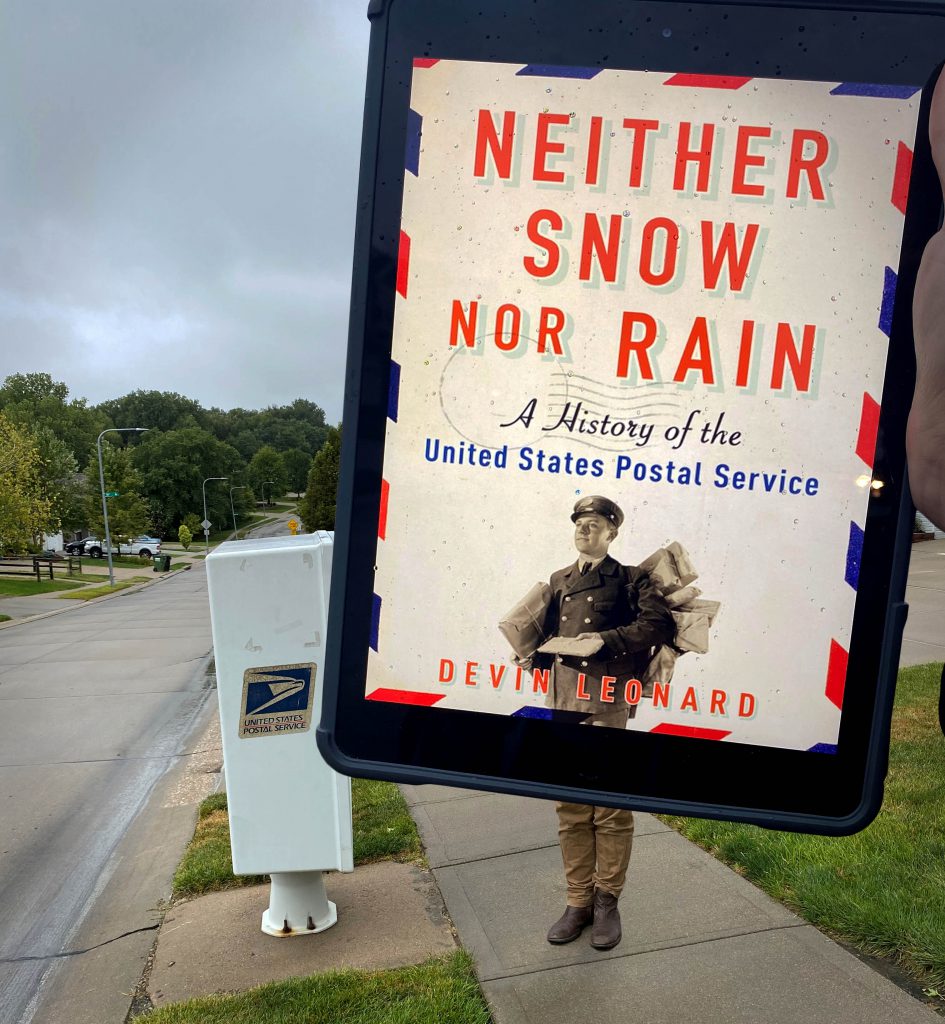 er… I mean, couriers from the swift completion of their appointed rounds. "Neither Snow Nor Rain: A History of the United States Postal Service" by Devin Leonard (Grove Atlantic, 2018). It's available to all Nebraska OverDrive Libraries in eBook format. 173 libraries across the state share this collection of 17,165 audiobooks and 28,972 eBooks. As an added bonus it includes 130 podcasts that are always available with simultaneous use (SU), as well as SU ebooks and audiobook titles that publishers have made available for a limited time.
If you're a part of it, let your users know about this great title, and if you're not a member yet, find more information about participating in Nebraska Overdrive Libraries!
"Delectably readable . . . [Leonard] has a zesty prose style, a great sense of humor, a fine eye for the telling anecdote, and a lucid way of unraveling some of the controversies and challenges our postal service has faced in its 224 years of existence. Leonard's account offers surprises on almost every other page . . . [and] delivers both the triumphs and travails with clarity, wit, and heart."—Chicago Tribune
Love this #BookFace & reading? Check out our past #BookFaceFriday photos on the Nebraska Library Commission's Facebook page!