There's nothing like man's best friend and #BookFaceFriday!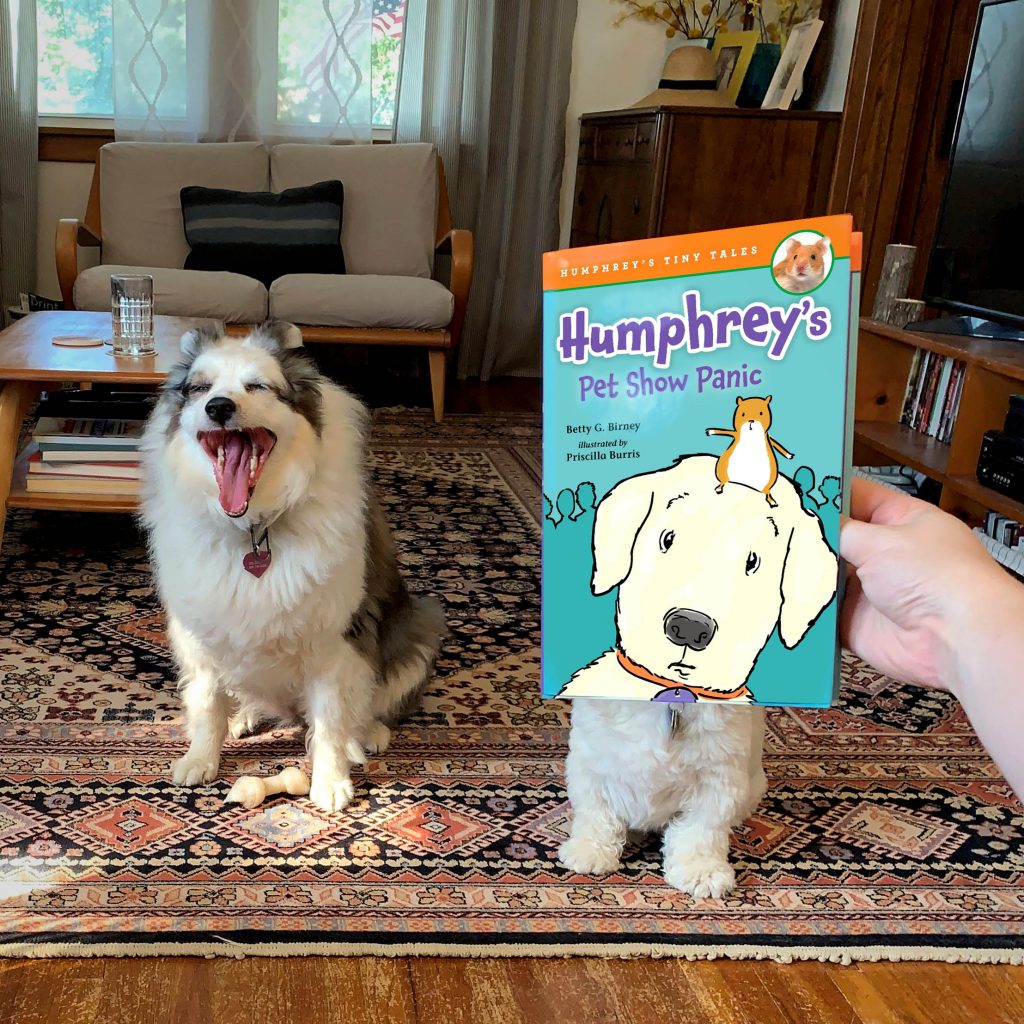 Now it's time to hit the books… er, #BookFace. Help your kids unwind and improve their reading skills by letting them read to their favorite pet! "Humphrey's Pet Show Panic" by Betty G. Birney, illustrated by Priscilla Burris (G.P. Putnam's Sons Books for Young Readers, 2018) would be a perfect fit. This title comes from our large collection of children's and young adult books sent to us as review copies from book publishers. When our Children and Young Adult Library Services Coordinator, Sally Snyder, is done with them, the review copies are available for the Library System Directors to distribute to school and public libraries in their systems. Public and school library staff are also welcome to stop by and select some titles for their library collections. We think this one would be a great addition to any library. Contact Sally Snyder for more information.
"Small but mighty, Humphrey is an endearing and earnest narrator whose gentle but on-the-nose observations will resonate with budding readers." — School Library Journal
Love this #BookFace & reading? We suggest checking out all the titles available in our Book Club collection, permanent collection, and Nebraska OverDrive Libraries. Check out our past #BookFaceFriday photos on the Nebraska Library Commission's Facebook page!