We can all be explorers with a good #BookFaceFriday!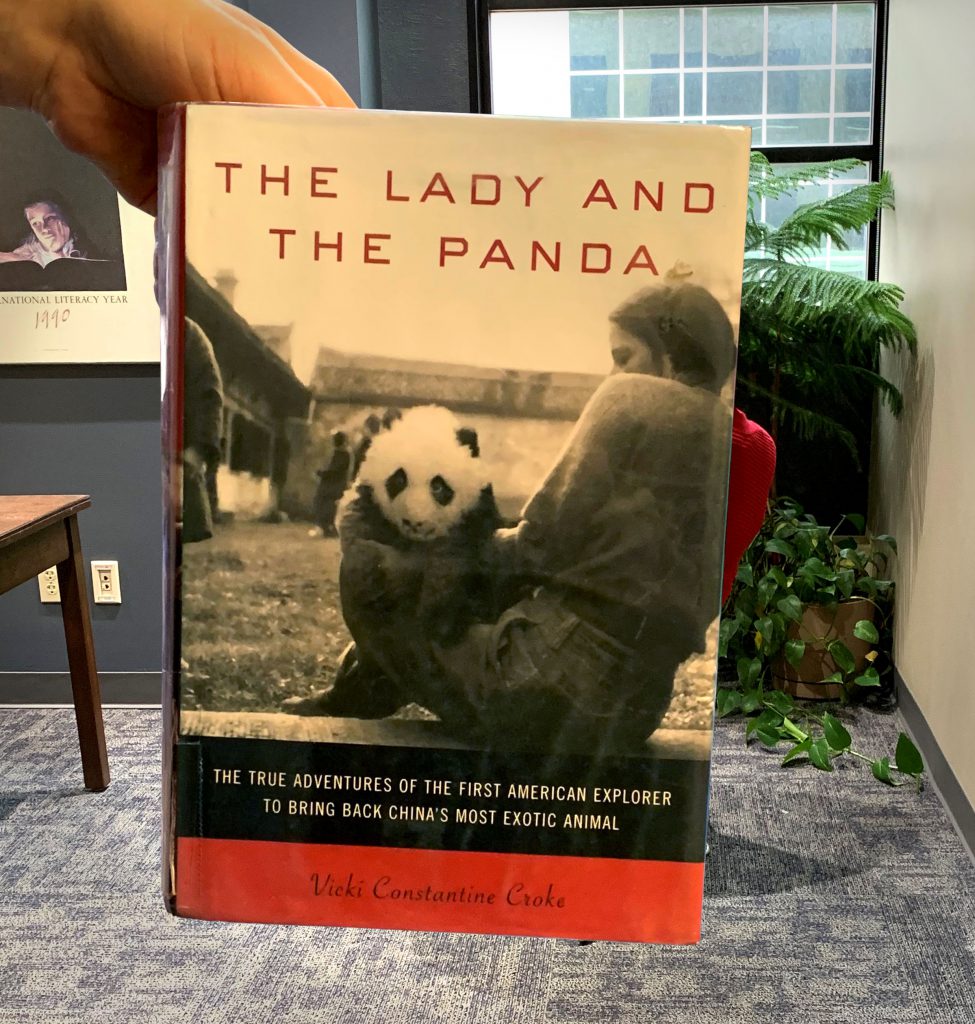 There's nothing like adding a little non-fiction to your reading list! "The Lady and the Panda: The True Adventures of the First American Explorer to Bring Back China's Most Exotic Animal" by Vicki Constantine Croke (Random House, 2005) is a part of our book club kit collection. Reserve it for your book club to read today!
"A remarkable journey beautifully described, The Lady and the Panda brings to life one of the most astonishing and overlooked stories of American adventure, the 1936 quest by Ruth Harkness to bring a giant panda to America. Vicki Constantine Croke's canvas is the mystical and wondrous China of the 1930s, her heroine a most remarkable woman, and her gift the ability to understand that this is a great love story."
–ROBERT KURSON, author of Shadow Divers
This week's #BookFace model is Cynthia Nigh, our new Infrastructure Support Technician! She was previously working as the Library Innovation Studios grant assistant. In her new position, she will be working on the Better Broadband For Public Libraries initiative, to help libraries improve their broadband speed.
Love this #BookFace & reading? Check out our past #BookFaceFriday photos on the Nebraska Library Commission's Facebook page!