Hold on to your hats, it's #BookFaceFriday!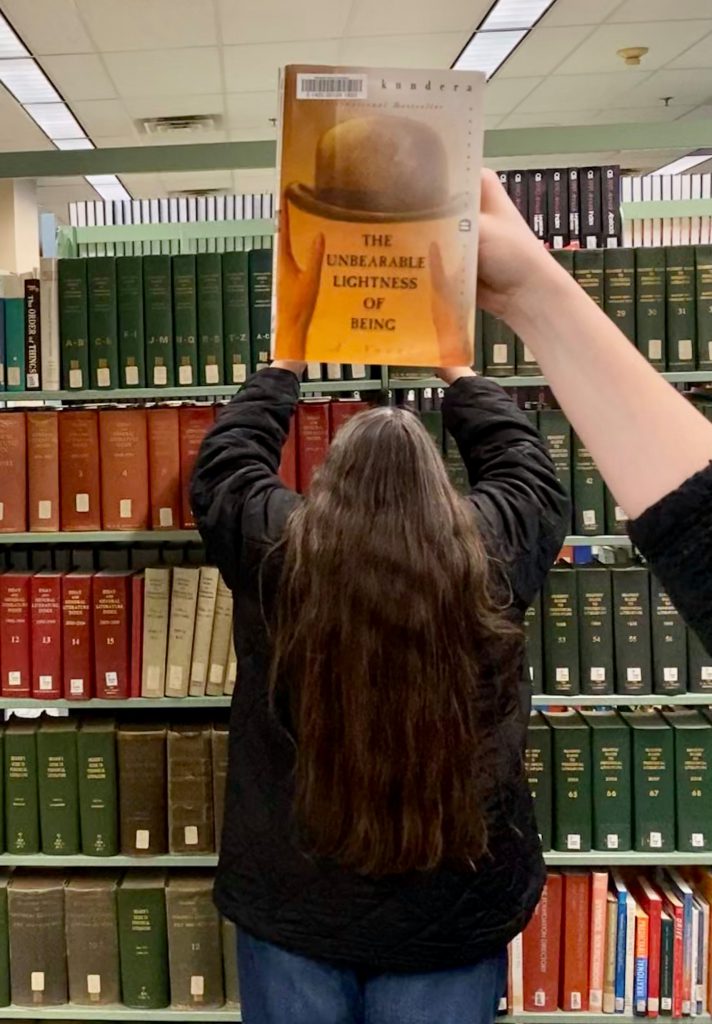 "The Unbearable Lightness of Being" by Milan Kundera (Harper & Row, 1984) is one of many classic titles your book club can reserve from our collection! You can browse our classics by using the "Search by Genre" drop-down list in our book club kit search options: http://nlc.nebraska.gov/ref/bookclub/.
"Kundera is a virtuoso . . . A work of the boldest mastery, originality, and richness."– Elizabeth Hardwick, (Vanity Fair)
This week's #BookFace model is Allana Novotny, our Technology & Access Services Librarian!
Love this #BookFace & reading? Check out our past #BookFaceFriday photos on the Nebraska Library Commission's Facebook page!