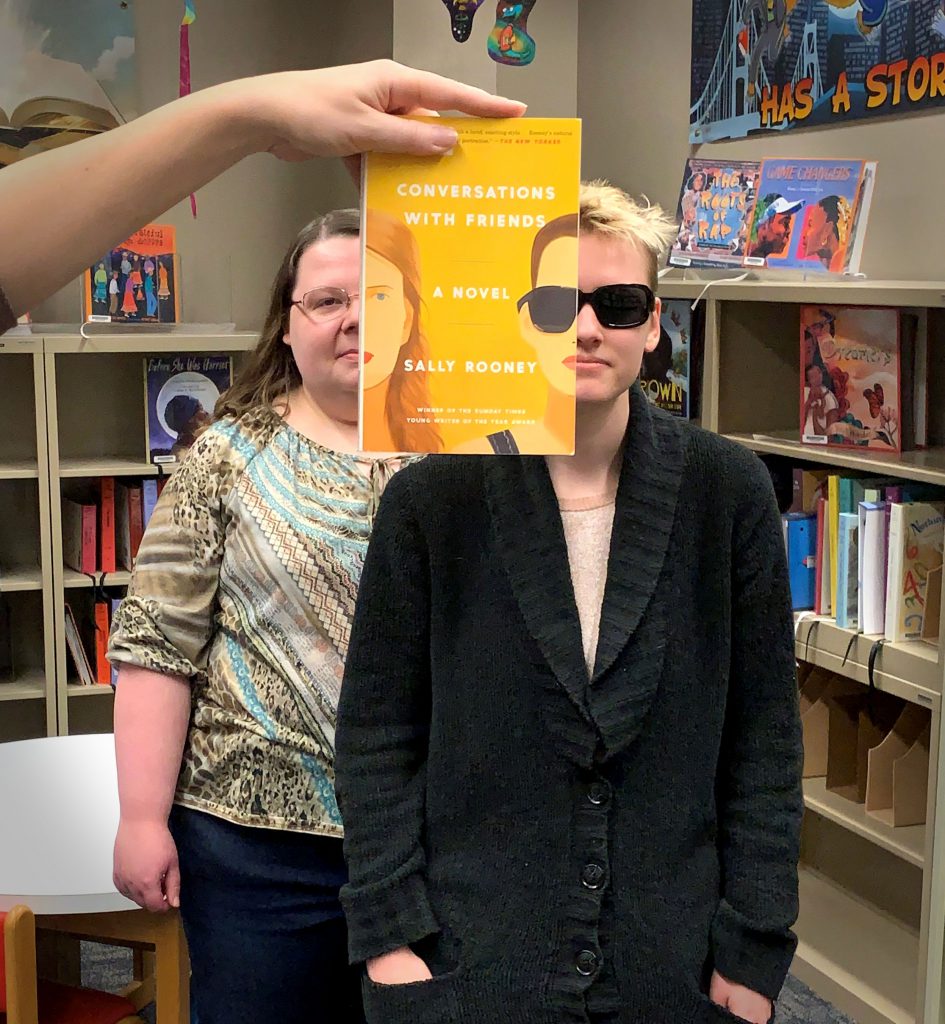 Raise your hand if one of your New Year's resolutions is to read more! One of the best ways to accomplish that goal is by joining a book club, and have some great 'conversations with friends' about books! "Conversations with Friends: A Novel" ( Hogarth, 2017) by Sally Rooney is a part of our book club kit collection. It's also available to our Talking Book & Braille customers who are looking for a new read in the new year! Check out all of our Book Club titles and TBBS services to start tackling your goals today!
"An insightful look at what it's like to be young, smart, and deeply confused about friendship and love . . . It's like an Ask Polly letter in the form of a novel, in the best possible way."—The Cut
This week's #BookFace models are Anna Walter and Holly Atterbury, two of our Talking Book & Braille Service Library Readers Advisors!
Love this #BookFace & reading? Check out our past #BookFaceFriday photos on the Nebraska Library Commission's Facebook page!