There's nothing like a little Library Science on a #BookFaceFriday!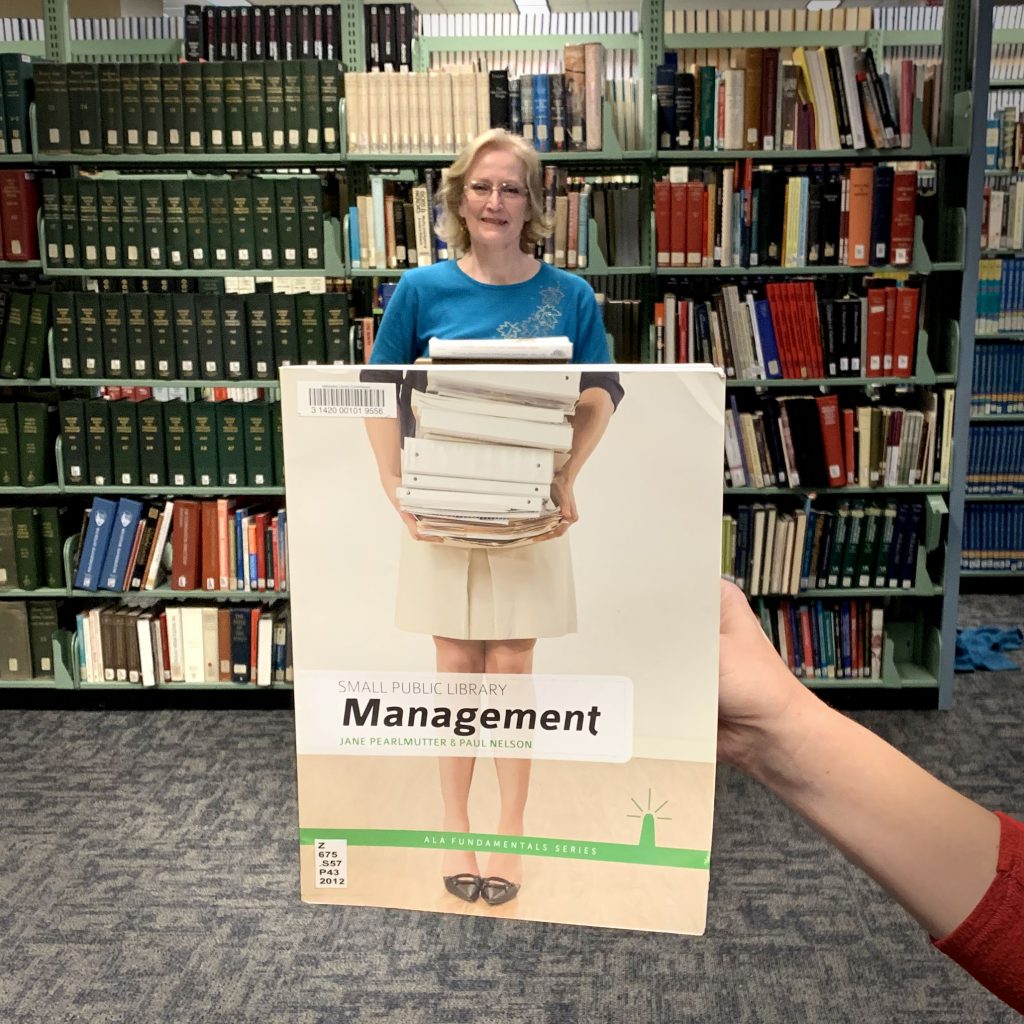 Did you know the Commission has a collection of library science titles? Our Library Science Collection provides professional and reference materials for Nebraska librarians and library science programs. This includes all librarians and library science students. Checkout period is 4 weeks, and items can be sent through the mail or picked up in person. An especially pertinent title for Nebraska is "Small Public Library Management" by Jane Pearlmutter and Paul Nelson (American Library Association Editions, 2012.)
"Highly recommended to any small public library administrator it will have a permanent place on this reviewer's nightstand." —Booklist
This week's #BookFace model is Cathy Hatterman, NLC's Acquisitions Librarian. Cathy orders books and magazines for the Library of Congress collection, as well as for the Reference collection, and any special orders needed.
Love this #BookFace & reading? Check out our past #BookFaceFriday photos on the Nebraska Library Commission's Facebook page!