Is our quiet #BookFaceFriday coolly aloof…or just super awkward?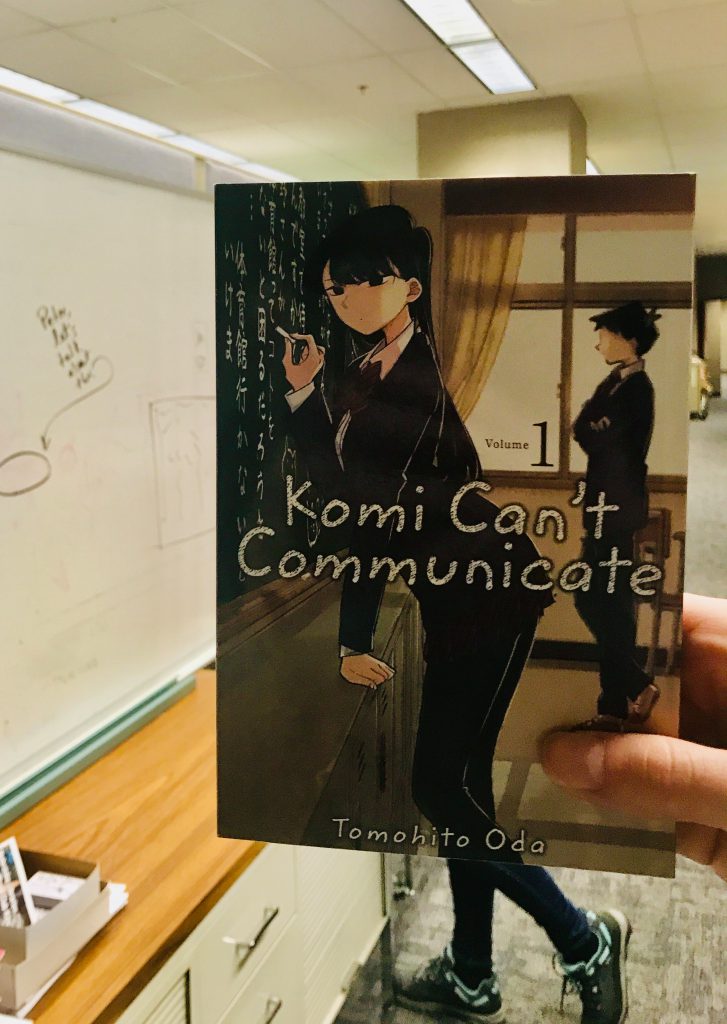 This #BookFaceFriday is also this week's Friday Read's post by our Youth Services Coordinator Sally Snyder! Read all about the first volume in this Manga series in her review.
"The journey to 100 friends begins with a single conversation." – book cover
This week's #BookFace model is Library Development Staff Assistant, Linda Babcock!
Love this #BookFace & reading? Check out our past #BookFaceFriday photos on the Nebraska Library Commission's Facebook page!