Look Ma, Spring!… just kidding, this is Nebraska. Happy #BookFaceFriday.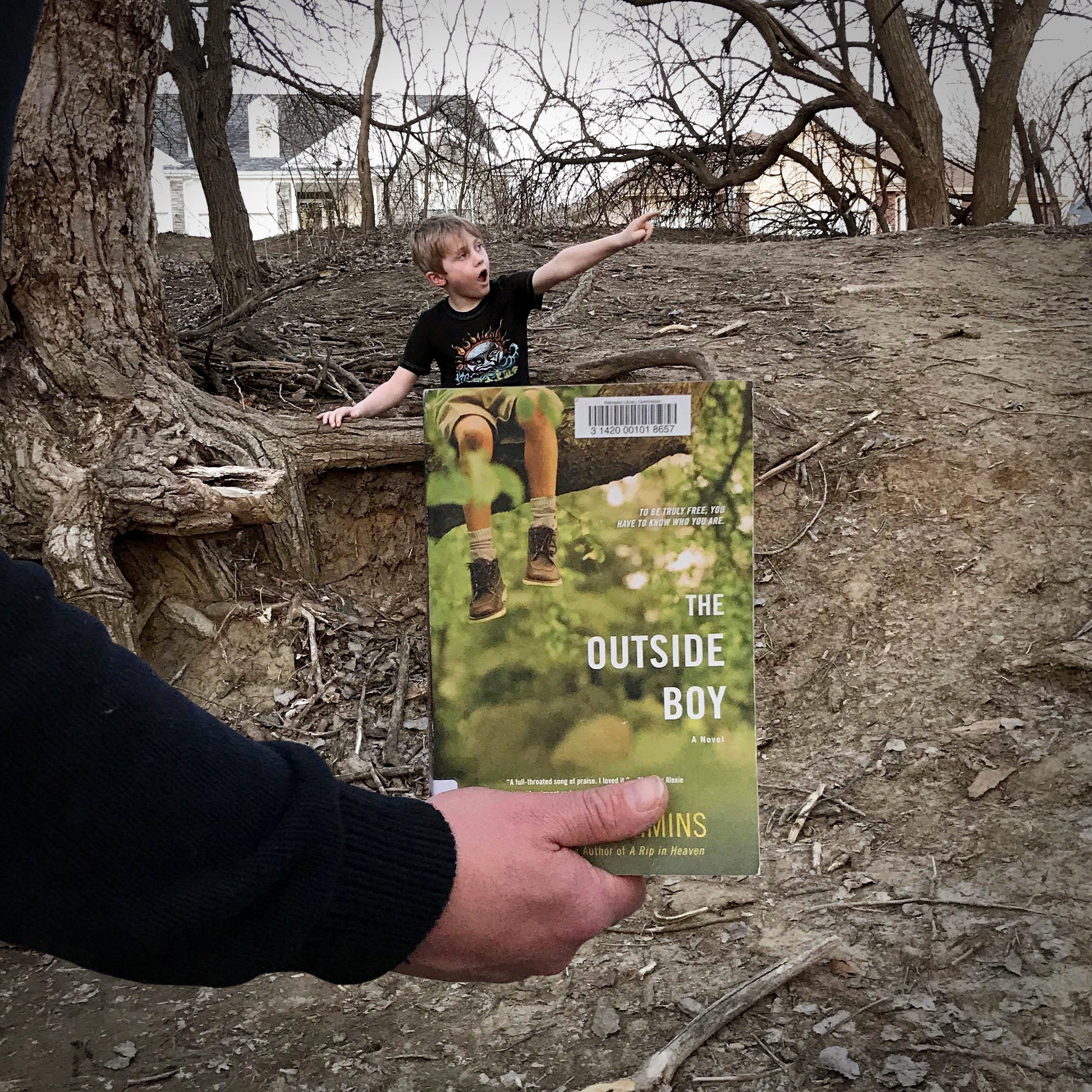 As we all dream of green grass, buds on trees and temperatures above 50 degrees, hopefully this lush green #BookFace can tide us over for a bit longer. This week's photo was a family affair, just like the book "The Outside Boy" by Jeanine Cummins (Berkley, 2010). Following a young boy's adventures as his Pavee gypsy family moves around Ireland. We watch as he struggles with adolescence, family secrets, and the seclusion of his family's migratory lifestyle. This novel is a part of our NLC Book Club Kit collection, and can be reserved for your book club to read today!
"Set in Ireland in 1959, Cummins' first novel (she's also the author of the memoir A Rip in Heaven, 2004) is a deeply moving and elegiac look at a vanishing culture. Told in Christy's vernacular but often poetic first-person voice, The Outside Boy is gorgeously written and an implicit celebration of Irish storytelling." —Michael Cart
Love this #BookFace & reading? We suggest checking out all the titles available for book clubs at http://nlc.nebraska.gov/ref/bookclub. Check out our past #BookFaceFriday photos on the Nebraska Library Commission's Facebook page!