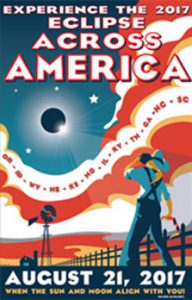 The solar event of the century is only a little over 6 days away–the 2017 Total Eclipse!
Just as a last blog post about the Eclipse before the big day, I wanted to point out an awesome video that I came across this past weekend.
One of the best, because it's Nebraska specific, is the "movie trailer" below, produced by the Hyde Memorial Observatory in Lincoln:
So enjoy, have fun, and be safe!