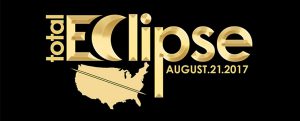 The countdown to the celestial event of the century continues…only 5 weeks, 4 days, 19 hrs, and 56 mins! Is your library ready? In 39 days, on August 21, 2017, a total solar eclipse will sweep across the United States. The sight of the fully eclipsed Sun will be visible along a 70-mile-wide path arching from Oregon to South Carolina, and Nebraska will be one of the BEST places in the country to view it!  Millions of people are expected to travel to this "path of totality" to watch as the moon entirely covers the face of the Sun. To help your library prepare for this historic event, the Nebraska Library Commission is doing a series of blog posts about resources you can access for your Eclipse programs:
Part 3: Eclipse Programming and Activity Ideas for your Library
This NASA@ My Library Activity Guide will help library staff facilitate these sorting activities in large or small groups, with patrons from Pre-K to adult.
This is a lesson about size and scale, also called the Solar Pizza.
Use a long box or tube and other common materials to create a safe way to view the Sun.
Make a Pinhole Viewer — Cereal Box Version
Use a cereal box and other common materials to create a safe way to view the Sun.
Learners will use candy pieces and a cookie to make an accurate model of the Sun that they can eat.
Guest Speaker Talks
Connect with your local college or university astronomy department, science museum or high school science or astronomy teacher to see what they're planning for the eclipse. Ask if someone could give a public talk about the eclipse.
Host an Eclipse Watch Party
Besides watching the eclipse, activities might include arts and crafts, providing
handouts
, and having local speakers. Have fun checking out all the resources available, and stay tuned next week for
Solar Eclipse Resources Part Four
!
**Note for Nebraska Libraries: 
The Nebraska Library Commission has received a shipment of Eclipse viewing glasses for free distribution:
Only libraries that are hosting Eclipse events are eligible to receive free glasses
Libraries are welcome to request and pick up glasses directly from the Library Commission in Lincoln.
Regional Systems will have glasses available at upcoming meetings.
Contact Mary Jo Ryan at the Nebraska Library Commission.