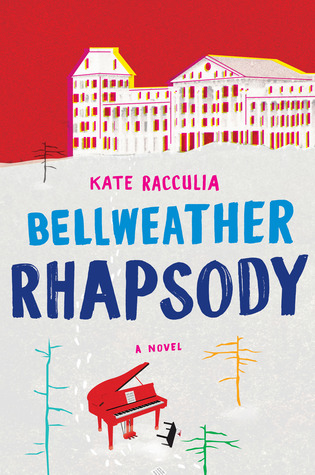 Music, murder, mystery!
Fifteen years after a murder/suicide in room 712, hundreds of talented high school musicians gather for an annual festival at the Bellweather Hotel  (which is described as something between the Overlook and the Grand Budapest Hotel).
Twins, Alice and Rabbit, try to imagine life post-high school, a witness to the 1982 tragedy returns to face her fears, the grumpy conductor is missing a few fingers, and the director is disliked by everyone, including the elderly and deeply loyal concierge. Everything goes as well as competitive musical festivals usually go, until a blizzard threatens to trap them inside and Alice's roommate goes missing. Alice swears it was murder, others believe it's the ghosts in room 712, or it could all be just a terrible prank.