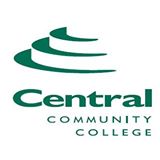 Enrollment is now open for Central Community College online courses in Library and Information Services  (
http://www.cccneb.edu/library/
).
Fall 2015
courses include:
LIBR 1010 Foundations of Library and Information Services
,        Marty Magee, Instructor This course, the recommended first in the Library and Information Services curriculum, provides introductory information in multiple areas including the history of libraries, foundational principles, databases and websites, library technology use, programming and changing library roles.
LIBR 2250 Leadership & Management in Library & Information Agencies,
Michael Straatmann, Instructor This course includes the theories, concepts and activities integral to leading and managing 21
st
Century libraries and information agencies.
LIBR 2940 Library and Information Services Capstone Practicum,       
Erica Rose, Instructor This capstone course is the last course in the Library & Information Services program. Students will complete forty hours of service learning in a host library. The course also includes a review of the principle pieces of learning from the LIS program. Prerequisites: LIBR 1010, 2100, 2150, 2210, & 2250 For information concerning Admissions or Registration, contact Dee Johnson, djohnson@cccneb.edu, 402-562-1418 or Toll Free at 877-222-0780.