With my retirement near,  I decided to devote my  last Nebraska Memories blog posting to reminiscing about  some of the visits I made to organizations that are participating in Nebraska Memories.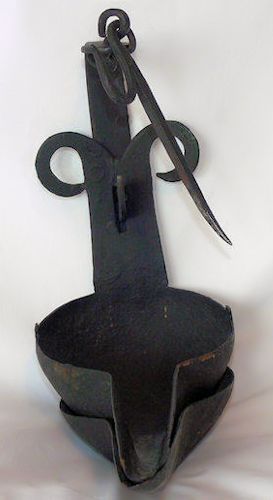 In 2008 I visited the  Bess Streeter Aldrich House & Museum  with  Devra Dragos and Lori Sailors.   We toured the home that Bess and her family lived in, and saw memorabilia and documents related to her writing.  I remember seeing  her writing desk, typewriter,  the original typed manuscript of A Lantern in Her Hand, and the Mutton Tallow Lantern that Bess's mother and her family carried with them on their journey to Iowa were on display.   Lori and Devra returned later to take photographs.
Also in 2008, Lori and I  visited Wanda Marget at Fairmont Public Library, who gave us a great tour of the Fillmore County Museum, located in a building donated by the Ashby family.   One room featured a restoration of Dr. Ashby's medical clinic,  including the appendix of one of his patients preserved in a jar!  Another room featured many photographs and documents related to  the Fairmont Army Airfield during World War II.  In 1944 Lt. Colonel Paul Tibbets came to the Airfield and picked several crews and their support personnel for a secret mission –  the atomic bomb dropped o
n Hiroshima.  The crews were taken from the  Airfield in the middle of the night for training.   The Fillmore County Historical Society also owns the old drug store building, complete with the original soda fountain.   Lori returned to scan the items now in the  Fairmont Public Library — Fillmore County Historical Society  collection.
The Durham Museum in Omaha is a fascinating place.   The restored train station housing the museum is spectacular.  I remember the stunning interior with a beautifully tiled floor,  a functioning soda fountain,  and an entire restored railroad car in the lower level.  It is a popular event venue – several years later I attended a wedding there.    The Museum  owns a large photograph collection.  Devra and I visited the Museum in late 2008.  The Museum scanned and contributed images from the William Wentworth photography studio collection to Nebraska Memories.   This 1939 photograph of a

Car jumping flatbed trucks  is a great example of the commercial work Wentworth did for business clients.
In 2009 Lori and I visited  Lincoln Public Schools to see their collection of historical photographs.  Lori returned later to scan some of them.  We were delighted to add the images  to Nebraska Memories, and later very thankful that we could provide them with copies of their  images after the LPS building was mostly destroyed by fire on May 30, 2011.   I find this photograph of Students at Hayward School  rather poignant.   At the top are the words "The growing Citizens  Better schools, Better Citizens". The three boys and one of the girls are barefoot.   Were they too poor to have shoes?  Were they recent immigrants?
Another collection featuring photographs of children is from the  Nebraska Children's Home Society  in Omaha.   The Society became a  particpant after Lori and I visited  in 2010.  Lori scanned photographs, brochures and newsletters that the Society used to raise funds for care of the children and to ecourage adoptions.    The children in this photograph of an  Easter Egg Hunt on the grounds of the Home look like they are having a great time.

Another 2010 visit  was to the Union College, Ella Johnson Crandall Memorial Library with Devra, to see photographs in the College archives.    The  collection consists primarily of  photographs of students and buildings on the College campus.  There are also some photographs of the College View neighborhood,  including this one of the Lincoln Traction Company streetcar on College Avenue.  Evidently streetcars occasionally got a little too close for comfort.   In 1910, a streetcar ran off the track and pushed the College View bandstand at the corner of 48th and Prescott Streets  off its foundation!
The last site visit I made was to the Rising City Library with Devra in 2013.   Library board members showed  us photographs of businesses on Main Street, the depot, church, post office, a major fire, and portraits including this one of founders Samuel W. Rising and Polly Rising .   They generously allowed us to bring the photographs, some of which were framed and on display in the library,  back to the Library Commission for scanning.   Lori was able to scan the framed photographs without removing them from their frames.
Visiting museums, libraries and archives  has been a wonderful way to find out more about Nebraska's history.  It's been great fun.   As Bob Hope and Shirley Ross sang in 1938, Thanks for the Memory !
Nebraska Memories is a cooperative project to digitize Nebraska-related historical and cultural heritage materials and make them available to researchers of all ages via the Internet. Nebraska Memories is brought to you by the Nebraska Library Commission. If your institution is interested in participating in Nebraska Memories, see http://nlc.nebraska.gov/nebraskamemories/participation.aspx for more information, or contact Devra Dragos, Technology & Access Services Director.