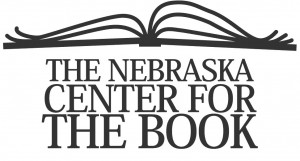 FOR IMMEDIATE RELEASE:
April 16, 2015
FOR MORE INFORMATION:
Mary Jo Ryan
402-471-3434
800-307-2665
Award for Promotion of Literature to be Presented at April 25 Nebraska Book Festival
The Nebraska Center for the Book will present the Mildred Bennett Award to Nebraska Library Commission Director Rod Wagner. The award, to be presented at the April 25 Nebraska Book Festival, honors Wagner for his many years of service to Nebraska's readers and writers. This award honors an individual who has made a significant contribution to fostering the literary tradition in Nebraska. The 2015 award is a framed photograph by Steve Ryan entitled, "Woodcliff Lakes, NE.05."
The award is named for Mildred Bennett, the charismatic founder and long-time president of the Willa Cather Pioneer Memorial and Educational Foundation. Bennett could have literally stepped out of a Willa Cather novel. Like some of Cather's heroines, she was a strong, fiercely independent, intelligent woman, who loved the land and planted her roots deeply in the soil of Webster County, Nebraska. During her lifetime, Mildred Bennett was recognized as a foremost authority on Willa Cather by literary organizations and universities across the country.
The award is presented annually at the Nebraska Book Festival. This year the festival will be held on Saturday, April 25 at the University of Nebraska Omaha's Weitz Community Engagement Center. Public admission to the Festival is free. It will feature writers workshops in the morning and author readings/talks in the afternoon. In the evening, the student/teacher writing teams of the NeBooks Project will present an iBooks Showcase. The Bookworm and University of Nebraska Press will offer books by Nebraska authors for sale throughout the event. The Nebraska Book Festival is presented by the Nebraska Center for the Book, Humanities Nebraska, and Nebraska Library Commission, with support from Friends of the University of Nebraska Press and the NeBooks Project. Visit http://bookfestival.nebraska.gov/2015/index.aspx for a complete schedule of free readings and workshops and other information.
The Nebraska Center for the Book is housed at the Nebraska Library Commission and brings together the state's readers, writers, booksellers, librarians, publishers, printers, educators, and scholars to build the community of the book, supporting programs to celebrate and stimulate public interest in books, reading, and the written word. The Nebraska Center for the Book is supported by the Nebraska Library Commission.
As the state library agency, the Nebraska Library Commission is an advocate for the library and information needs of all Nebraskans. The mission of the Library Commission is statewide promotion, development, and coordination of library and information services, bringing together people and information.
###
The most up-to-date news releases from the Nebraska Library Commission are always available on the Library Commission Website, http://nlc.nebraska.gov/publications/newsreleases.