Have you ever added a link to the Facebook page you admin and been disappointed with the feed preview for the title of the article or the description? Here's a very helpful video tutorial on how to change both that title and that description. Below that are steps I took to do the same on the Nebraska Librarians Learning Together page.
Before: What the post looks like with no alterations

Step 1. Insert the link

Step 2. Check the title and description. Are they what you want?
Step 2. Edit the title (catch your audience's attention) and description (I deleted some text to get to the point)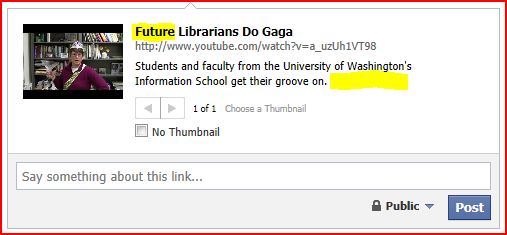 Step 3. After you attach the link, say something about the link that will compel the audience to follow the link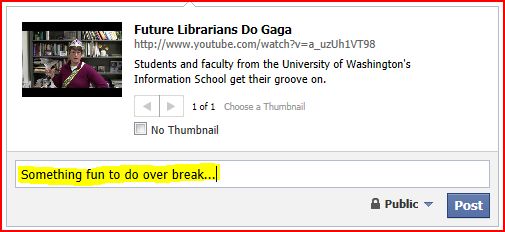 Step 4. Post After: Post with alterations. Much better.
The fun begins when page fans comment on your post. They're engaged!