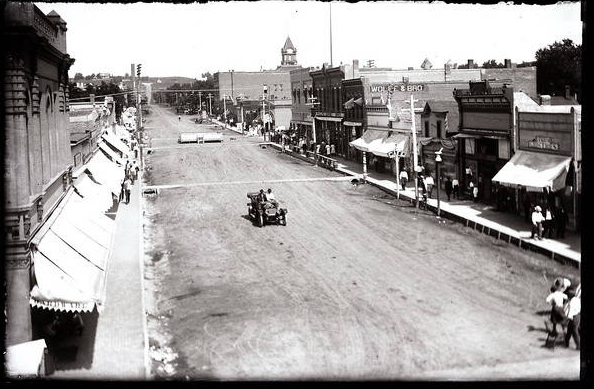 This week's black and white image was created by Frank Bauman. It is published and owned by the Antelope County Historical Society.
Located in Neligh, Nebraska, the Antelope County Historical Society collaborated with the Raymond A. Whitwer Memorial Library located in Tilden to digitize a collection of large glass plate negatives. These images depict life in Neligh and Antelope County in the early 1900s
If you're someone who likes history, especially history related to the state of Nebraska, check out the Nebraska Memories archive! It's a cooperative project to digitize Nebraska-related historical and cultural materials and make them available to researchers of all ages.
The Nebraska Memories archive is brought to you by the Nebraska Library Commission. If your institution is interested in participating in Nebraska Memories, see http://nlc.nebraska.gov/nebraskamemories/participation.aspx for more information