Alas, our beloved #BookFaceFriday series has come to an end.
We hope you will enjoy our new photo series, #MicroficheMonday, in which we explore the depths of the Nebraska Library Commission's state document collection preserved on microfilm prior to 2005. We will examine these fascinating artifacts piece-by-piece every Monday for the next 5 years. We hope you will enjoy it as much as we do!
*
*
*
*
"…what fools these mortals be . . ."
*
*
*
*
Happy April Fool's Day! Scroll down for this week's actual BookFace!  "Fools and Mortals: A Novel" by Bernard Cornwell (HarperCollins, 2018) is available as an eBook in Nebraska OverDrive Libraries. Cornwell is a New York Times bestselling author, seven of his books are also available for readers in OverDrive. Find this title and many more through Nebraska OverDrive. Libraries participating in the Nebraska OverDrive Libraries Group currently have access to a shared and growing collection of digital downloadable audiobooks and eBooks. 186 libraries across the state share the Nebraska OverDrive collection of 26,554 audiobooks, 32,935 eBooks, and 3,940 magazines. As an added bonus it includes 130 podcasts that are always available with simultaneous use (SU), as well as SU ebooks and audiobook titles that publishers have made available for a limited time. If you're a part of it, let your users know about this great title, and if you're not a member yet, find more information about participating in Nebraska Overdrive Libraries!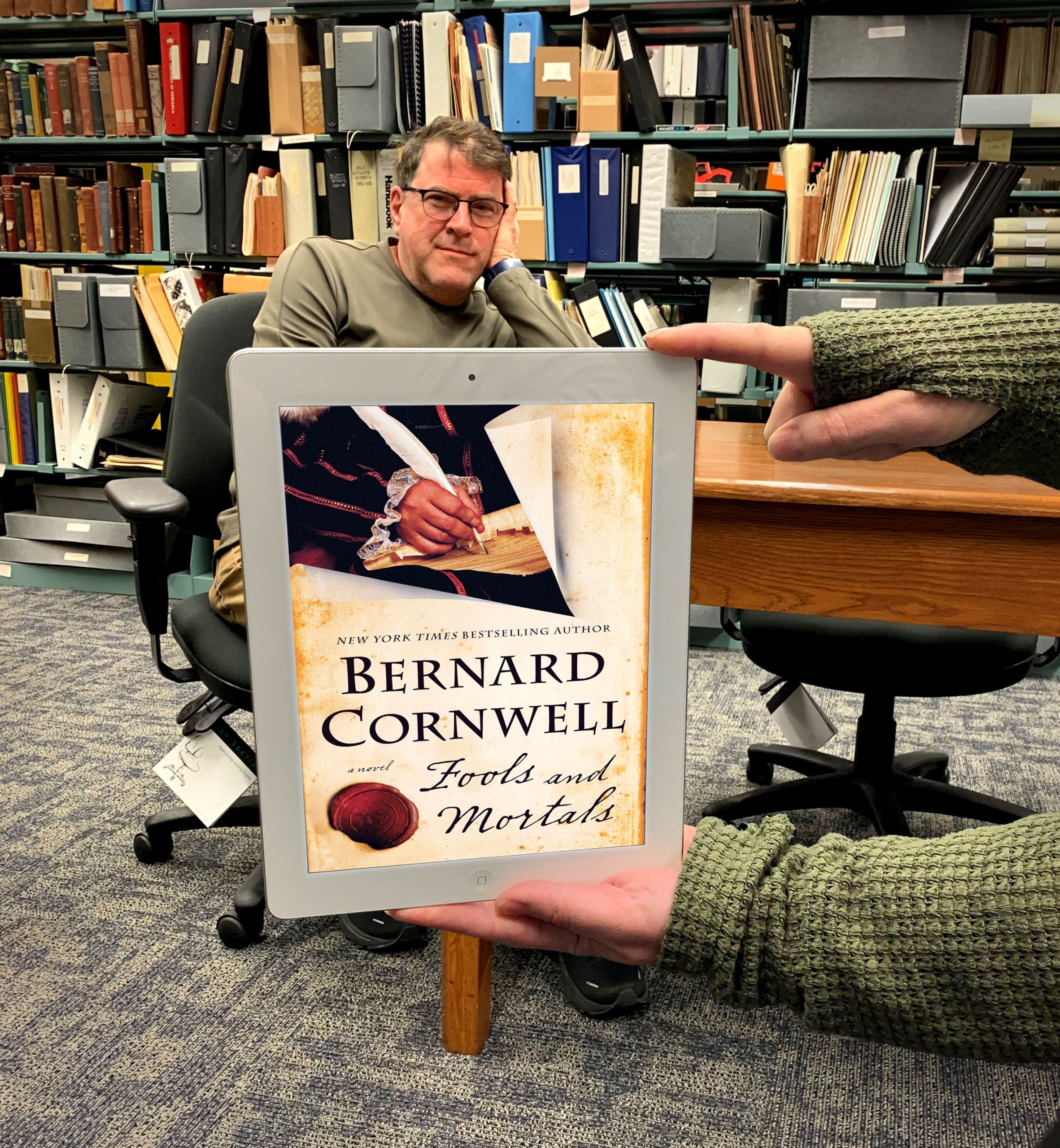 "Marvelous…. Full of drama, both on- and offstage, and with numerous delightful, laugh-out-loud moments, this novel is an absolute joy. A must-have for anyone who loves the theater, this is easily the best book this reviewer has read this year."

―Library Journal, starred review
Love this #BookFace & reading? Check out our past #BookFaceFriday photos on the Nebraska Library Commission's Facebook page!