Dissent is patriotic, and so is this #BookFaceFriday.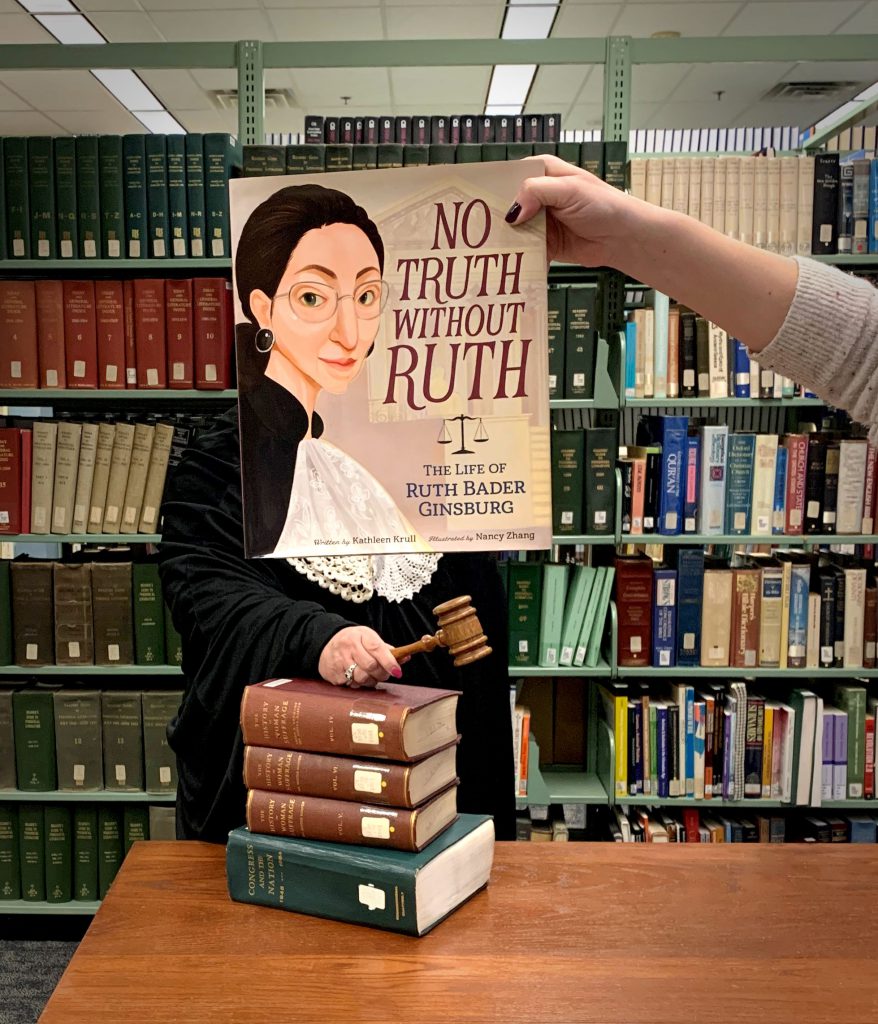 Nothing says Women's History Month like the notorious R.B.G. so settle in for storytime with "No Truth Without Ruth: The Life of Ruth Bader Ginsburg" written by Kathleen Krull and illustrated by Nancy Zhang (Quill Tree Books, 2018.) This title comes from our large collection of children's and young adult books sent to us as review copies from book publishers. When our Children and Young Adult Library Services Coordinator, Sally Snyder, is done with them, the review copies are available for the Library System Directors to distribute to school and public libraries in their systems. Public and school library staff are also welcome to stop by and select some titles for their library collections. We think this one would be a great addition to any library. Contact Sally Snyder for more information.
"Large, colorful illustrations complement and highlight the text. Zhang captures the look and style of each era in Ginsburg's life. Employing a strongly admiring tone and accessible language, the author emphasizes Ginsburg's struggles, strengths, and triumphs. Informative, well-told biography." (Kirkus Reviews)
This week's #BookFace model is Mary Geibel, our Information Services Technician!
Love this #BookFace & reading? We suggest checking out all the titles available in our Book Club collection, permanent collection, and Nebraska OverDrive Libraries. Check out our past #BookFaceFriday photos on the Nebraska Library Commission's Facebook page!