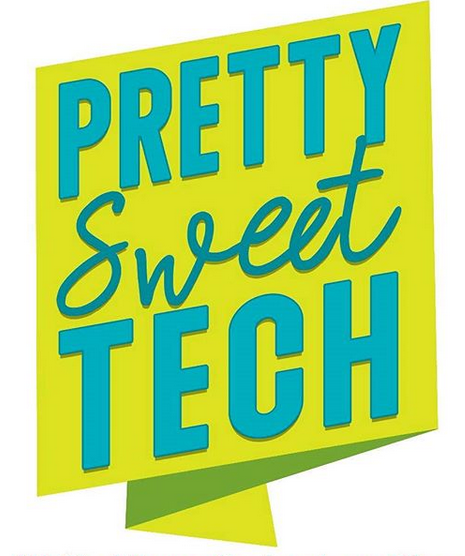 Which Coding Language Should I Learn? Find out on this week's Pretty Sweet Tech FREE NCompass Live webinar on Wednesday, February 26 at 10am Central Time.
Special monthly episodes of NCompass Live! Join the NLC's Technology Innovation Librarian, Amanda Sweet, as she guides us through the world of library-related Pretty Sweet Tech.
My brother is a software engineer. About four years ago, I asked him which coding language people should learn in the library. He looked at me blankly and asked "well, what do they want to do?". Honestly, lots of things. Building websites, programming robots, learning the internet of things, building video games, designing virtual reality, learning the basics of artificial intelligence. You know. Coding.
I thought his head was going to explode, there were just so many variables and approaches to each one of these concepts. I had overloaded his processor! Over the past few years, I narrowed down this question of "which coding language should we learn?" and approached everything from an absolute beginner level perspective. I organized the information into buckets based on what people want to learn.
This session is all about where to get started with the most popular technology skills in industry right now. Want to learn websites? Easy: HTML, CSS and Javascript will get you started. Want to learn robotics? Try Python, then work your way into C++. Augmented and Virtual Reality? Start with HTML, CSS and Javacript, or launch right into C#. What about artificial intelligence? Start with Python in Tensorflow. This session will be jam-packed with tools and resources to ease learners into complex technology from an absolute beginner's standpoint. Some of these tools can be used in library programming, while others are geared towards the self-directed learner who wants to know how to take the next steps on their own.
Who is this session geared towards? Makerspace librarians, children's and teens librarians, and anyone interested in connecting library patrons with resources to learn technology concepts.
Upcoming NCompass Live shows:
March 4 – The Healing Library: Responding to Trauma in Your Community Through Nontraditional Lending
April 1 – Beta Testing for Social Wellbeing
April 15 – Amplified Advisory with Video Book Talks
For more information, to register for NCompass Live, or to listen to recordings of past events, go to the NCompass Live webpage.

NCompass Live is broadcast live every Wednesday from 10am – 11am Central Time. Convert to your time zone on the Official U.S. Time website. The show is presented online using the GoToWebinar online meeting service. Before you attend a session, please see the NLC Online Sessions webpage for detailed information about GoToWebinar, including system requirements, firewall permissions, and equipment requirements for computer speakers and microphones.