The
Nebraska Publications Clearinghouse
receives documents every month from all Nebraska state agencies, including the
University of Nebraska Press
(UNP).  Each month we will be showcasing the UNP books that the Clearinghouse receives.                UNP books, as well as all Nebraska state documents, are available for
checkout
by libraries and librarians, for their patrons, in Nebraska. Here are the UNP books the Clearinghouse received in October:
Back to America : Identity, Political Culture, and the Tea Party Movement
                                                                                                    William H. Westermeyer                                                                                (Series: Anthropology of Contemporary North America)
Back to America
 is an ethnography of local activist groups within the Tea Party, one of the most important recent political movements to emerge in the United States and one that continues to influence American politics. Though often viewed as the brainchild of conservative billionaires and Fox News, the success of the Tea Party movement was as much, if not more, the result of everyday activists at the grassroots level. William H. Westermeyer traces how local Tea Party groups (LTPGs) create submerged spaces where participants fashion action-oriented collective and personal political identities forged in the context of cultural or figured worlds. These figured worlds allow people to establish meaningful links between their own lives and concerns, on the one hand, and the movement's goals and narratives, on the other. Collectively, the production and circulation of the figured worlds within LTPGs provide the basis for subjectivities that often nurture political activism. Westermeyer reveals that LTPGs are vibrant and independent local organizations that, while constantly drawing on nationally disseminated cultural images and discourses, are far from simple agents of the larger organizations and the media. 
Back to America 
offers a welcome anthropological approach to this important social movement and to our understanding of grassroots political activism writ large.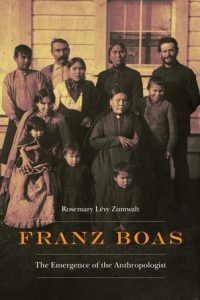 Franz Boas : The Emergence of the Anthropologist                         
Rosemary Levy Zumwalt                                                                            (Series: Critical Studies in the History of Anthropology) Rosemary Lévy Zumwalt tells the remarkable story of Franz Boas, one of the leading scholars and public intellectuals of the late nineteenth and early twentieth centuries. The first book in a two-part biography, 
Franz Boas
 begins with the anthropologist's birth in Minden, Germany, in 1858 and ends with his resignation from the American Museum of Natural History in 1906, while also examining his role in training professional anthropologists from his berth at Columbia University in New York City. Zumwalt follows the stepping-stones that led Boas to his vision of anthropology as a four-field discipline, a journey demonstrating especially his tenacity to succeed, the passions that animated his life, and the toll that the professional struggle took on him. Zumwalt guides the reader through Boas's childhood and university education, describes his joy at finding the great love of his life, Marie Krackowizer, traces his 1883 trip to Baffin Land, and recounts his efforts to find employment in the United States. A central interest in the book is Boas's widely influential publications on cultural relativism and issues of race, particularly his book 
The Mind of Primitive Man
 (1911), which reshaped anthropology, the social sciences, and public debates about the problem of racism in American society.
Franz Boas
 presents the remarkable life story of an American intellectual giant as told in his own words through his unpublished letters, diaries, and field notes. Zumwalt weaves together the strands of the personal and the professional to reveal Boas's love for his family and for the discipline of anthropology as he shaped it.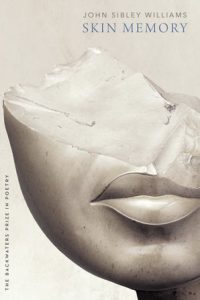 Skin Memory                                                                                               
John Sibley Williams                                                                                (Series: Backwaters Prize in Poetry) A stark, visceral collection of free verse and prose poetry, 
Skin Memory
 scours a wild landscape haunted by personal tragedy and the cruel consequences of human acts in search of tenderness and regeneration. In this book of daring and introspection, John Sibley Williams considers the capriciousness of youth, the terrifying loss of cultural identity and self-identity, and what it means to live in an imperfect world. He reveals each body as made up of all bodies, histories, and shared dreams of the future. In these poems absence can be held, the body's dust is just dust, and though childhood is but a poorly edited memory and even our well-intentioned gestures tend toward ruin, Williams nonetheless says, "I'm pretty sure, everything within us says something beautiful."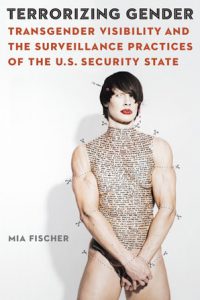 Terrorizing Gender : Transgender Visibility and the Surveillance Practices of the U.S. Security States                                                   
Mia Fischer                                                                                            (Series: Expanding Frontiers: Interdisciplinary Approaches to Studies of Women, Gender, and Sexuality) The increased visibility of transgender people in mainstream media, exemplified by 
Time
 magazine's declaration that 2014 marked a "transgender tipping point," was widely believed to signal a civil rights breakthrough for trans communities in the United States. In 
Terrorizing Gender
 Mia Fischer challenges this narrative of progress, bringing together transgender, queer, critical race, legal, surveillance, and media studies to analyze the cases of Chelsea Manning, CeCe McDonald, and Monica Jones. Tracing how media and state actors collude in the violent disciplining of these trans women, Fischer exposes the traps of visibility by illustrating that dominant representations of trans people as deceptive, deviant, and threatening are integral to justifying, normalizing, and reinforcing the state-sanctioned violence enacted against them. The heightened visibility of transgender people, Fischer argues, has actually occasioned a conservative backlash characterized by the increased surveillance of trans people by the security state, evident in debates over bathroom access laws, the trans military ban, and the rescission of federal protections for transgender students and workers. 
Terrorizing Gender
 concludes that the current moment of trans visibility constitutes a contingent cultural and national belonging, given the gendered and racialized violence that the state continues to enact against trans communities, particularly those of color.