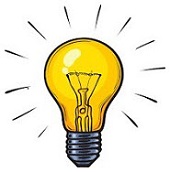 Did you miss 'Innovation on a Shoestring: Free & Cheap Tools' at the ILA/NLA/NSLA Joint Annual Conference? No worries! You can watch it again on this week's FREE NCompass Live webinar! Join us on Wednesday, October 9 at 10am CT.
Libraries everywhere are dealing with tight budgets and shrinking staff. Small and medium libraries are particularly hard hit by these issues. So, how are they maintaining a respectable level of technology and library service innovation with little or no money and staff? They are starting new programs, bringing in new resources, and developing new partnerships by harnessing the full potential of new internet tools, technologies, and websites. This session will highlight some very creative responses from small and rural libraries in middle America. Attendees will pick up some great ideas they can take back and use at their own library, no matter what the size, to provide innovative library services and programming.
Presenters: Louise Alcorn, Technology Services Coordinator, West Des Moines (IA) Public Library, and Christa Porter, Library Development Director, Nebraska Library Commission.
Upcoming NCompass Live events:
Oct. 16 – Surviving and Thriving as an Accidental Librarian
O

ct. 23 – Nebraska Extension's 'Read for Resilience' Program

Nov. 6 – Feeding America: Gardens, Seed Exchanges, Summer Meals, and More!

Nov. 20 – VoteLibraries 2020 – Thinking About Elections and Libraries Without Being Partisan

Dec. 4 – Libraries and the LGBT+ Experience
Dec. 11 – Librarian in Training – For Kids!

For more information, to register for NCompass Live, or to listen to recordings of past events, go to the NCompass Live webpage.
NCompass Live is broadcast live every Wednesday from 10am – 11am Central Time. Convert to your time zone on the Official U.S. Time website. The show is presented online using the GoToWebinar online meeting service. Before you attend a session, please see the NLC Online Sessions webpage for detailed information about GoToWebinar, including system requirements, firewall permissions, and equipment requirements for computer speakers and microphones.