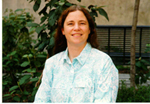 Nominees for YALSA's 2020 Lists Are Updated Weekly
As a follow-up to last month's "What's Sally Reading,"  I also want you to know that YALSA (Young Adult Library Services Association) a section of the American Library Association (ALA) has a schedule of updates of nominees for several of their lists for 2020.  Check their blog, The Hub, each week or month to learn what titles are being considered for their Quick Picks (Tuesdays), Amazing Audiobooks (Wednesday), Great Graphic Novels (Thursday), and Best Fiction for Young Adults (Fridays).  You see a copy of the cover and a review of the book, usually two titles per posting.  At the top of each posting is a place to click to see the complete list (so far) for each topic, with title and author only.   Click on the title in this list to go to the review, no hassle to find them!
I am a giraffe fan, so of course I must highlight the picture book, Just Like My Brother written and illustrated by Gianna Marino.  A young giraffe plays hide and seek with her older brother. When looking for him she asks different animals if they have seen him, giving each animal a different characteristic of her brother.  Each animal replies that she has that characteristic too.  Tall, lots of spots, fast – and she begins to see that she does have those characteristics, just in time to confront a leopard that has been stalking her throughout the story.  Attentive young listeners will see both the leopard hiding and her older brother secretly following her – to be sure she is safe.  Delightful, with beautiful illustrations.
(The Nebraska Library Commission receives free copies of children's and young adult books for review from a number of publishers. After review, the books are distributed free, via the Regional Library Systems, to Nebraska school and public libraries.)