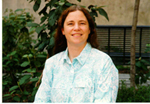 YALSA asks for book recommendations
The Hub
, the blog site for YALSA (Young Adult Library Services Association), encourages teens and adults to submit recommendations for their Media Lists that will be announced in early 2020. Criteria varies between the lists but in general, the book must not have been published before July 1, 2018 (Quick Picks) or Nov. 1, 2018 (all the other lists) and final publishing dates vary.  The lists are: Amazing Audiobooks for Teens, Best Fiction for Young Adults, Great Graphic Novels for Teens, Quick Picks for Reluctant Readers Links to the individual "Field Suggestion" forms can be found on this
posting
.  You have plenty of time to ask your teens what new books they think deserve consideration, or you can recommend some titles you have read and think are worthy.  YALSA does state that "suggesting a title does not guarantee it will be nominated or blogged about." To learn more about each of the lists prior to submitting suggestions, visit this YALSA
page
and scroll down a bit to see the Media Lists.
New Kid
by Jerry Craft is a full-color graphic novel I recently finished reading.  Jordan Banks (12), who loves drawing, is new to the Riverdale Academy Day School and discovers he is one of only a few people of color in the seventh grade.  This school is much larger, and more confusing, than his previous school.  Finding friends and his way is difficult, especially with some students and teachers who are less than aware of their troubling viewpoints and comments.  One teacher has continued to call a student by the wrong name for years.  Some teachers also make book suggestions based on a student's race rather than his or her interests and are oblivious to the implications, demonstrating some common microaggressions people of color encounter. As Booklist says, "this remarkably honest and accessible story is not just about being new, it's unabashedly about race."  Still the artwork and Jordan's own sketchbook lighten the mood.  This is a book for every middle school, as Kirkus notes.  Starred reviews from
Booklist
,
School Library Journal
and
Kirkus.
The Classroom Bookshelf
blog of the online
School Library Journal
has a review and some teaching ideas connected to the book. (The Nebraska Library Commission receives free copies of children's and young adult books for review from a number of publishers. After review, the books are distributed free, via the Regional Library Systems, to Nebraska school and public libraries.)