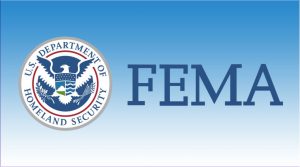 APPLYING FOR PUBLIC ASSISTANCE THROUGH FEMA AND NEMA
Cultural institutions and arts organizations in declared counties that were impacted by the March flooding may be eligible for Federal assistance via:
Federal Emergency Management Agency (FEMA) Public Assistance (PA)
Small Business Administration (SBA) disaster loans
If your organization or institution is affiliated with a government entity, such as a public university, you should communicate with that government entity regarding your damage and any expenditures (overtime of personnel, purchases, etc.) to protect your facilities. The information below doesn't necessarily apply to your institution or organization because your expenditures will be included as part of your government entity – but only if that government entity is aware of your damage.
In a Nutshell: File, File, File 
File a claim with your insurance company immediately. Follow all the deadlines set by the insurance company, and submit all documents and information requested within the deadlines set by the insurance company. FEMA will want to see a settlement or denial letter from your insurance company to ensure that benefits are not duplicated, so be sure to file an insurance claim promptly. If you still have unmet needs or damages that the insurance company does not cover, then FEMA may be able to provide you with assistance.
File for a Small Business Administration disaster loan as well. Complete and submit the application as soon as possible. The deadline to apply for an SBA Business Physical Disaster Loan is Mon., May 20. Submitting the application does not obligate you to accept an SBA loan, but it is a necessary step to being considered for other forms of federal disaster assistance, including FEMA Public Assistance.            https://www.sba.gov/funding-programs/disaster-assistance
File for FEMA Public Assistance. The deadline to apply for Public Assistance is Mon., May 20. After that date, the State and FEMA are not obligated to process your application. Go to Public Assistance page of the Nebraska Emergency Management Agency for information that includes a list of declared counties and the forms that need to be submitted: https://nema.nebraska.gov/recovery/public-assistance.

For an explanation of the Public Assistance process via a virtual Applicant Briefing webinar, watch the YouTube video on that page. 
Questions? Contact NEMA-PA at nema.publicassistance@nebraska.gov.