I think that I shall never see, a poem lovely as … this #Bookface!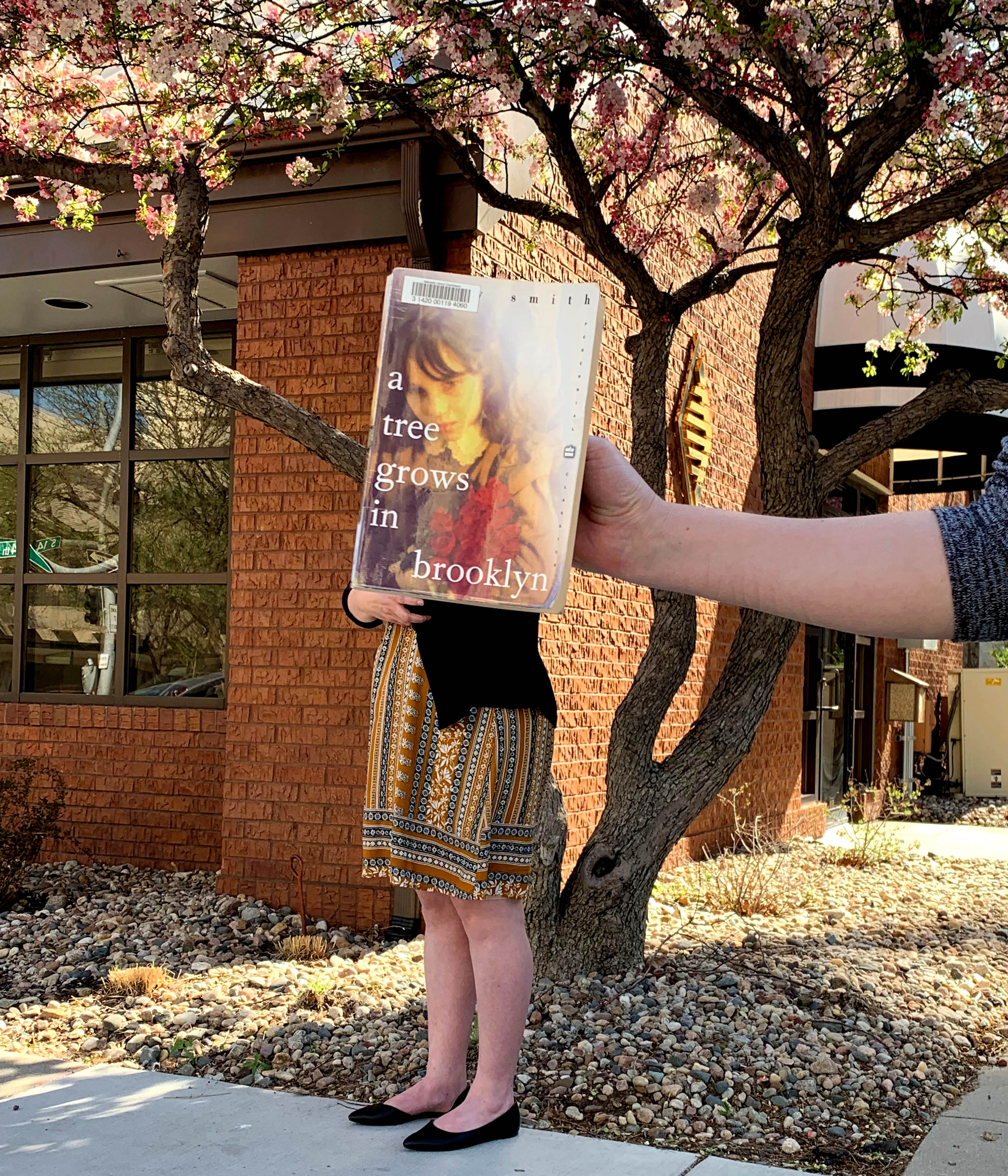 "If there was only one tree like that in the world, you would think it was beautiful. But because there are so many, you just can't see how beautiful it really is." Help us celebrate Arbor Day with this week's #BookFaceFriday!  "A Tree Grows in Brooklyn" by Betty Smith (Harper & Brothers, 1943). This book is a part of our NLC Book Club Kit collection and a great classic for every book club!
"A profoundly moving novel, and an honest and true one. It cuts right to the heart of life. . . . If you miss A Tree Grows in Brooklyn you will deny yourself a rich experience." (New York Times)
This week's #BookFace model is NLC's new Cataloging Librarian, Shoshana Patocka! She started at the beginning of April and shared a few fun facts about herself with us!
She collects vintage paint by numbers and old Kodak Brownie cameras (really all things vintage).
Memoirs always draw her in when nothing else will.
She recently came across some of her books from when she was little, a few of which still had the checkout cards and book pockets she'd made for when she was playing library with friends!
Love this #BookFace & reading? We suggest checking out all the titles available for book clubs at http://nlc.nebraska.gov/ref/bookclub. Check out our past #BookFaceFriday photos on the Nebraska Library Commission's Facebook page!