This #BookFace is going to leave a gap in our hearts!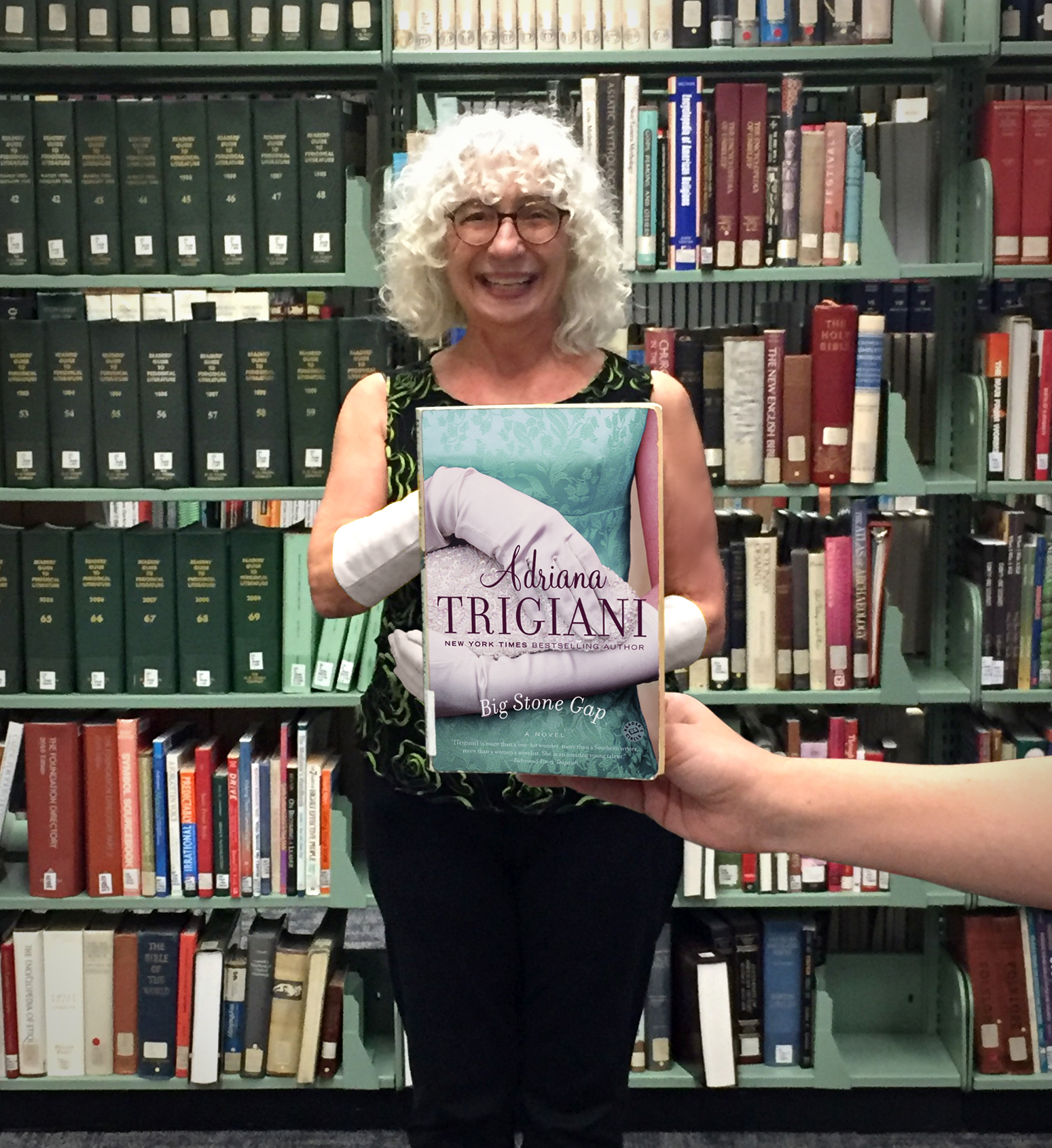 Any book with the opening line, "This will be a good weekend for reading." sounds good to me. This week's #BookFaceFriday is "Big Stone Gap" by Adriana Trigiani (Ballantine Books, 2001). It's reviewer's use words like quirky, charming, spunky, sardonic and delightfully entertaining to describe this opening novel in a four book series. This novel is a part of our NLC Book Club Kit collection, and can be reserved for your book club to read today!
"Delightfully quirky . . . chock-full of engaging, oddball characters and unexpected plot twists, this Gap is meant to be crossed." — People (Book of the Week)
This week's #BookFaceFriday model is our Communications Coordinator, Mary Jo Ryan! After 32 years at the Nebraska Library Commission, Mary Jo is retiring and starting a whole new set of adventures. I could say many things about Mary Jo, about how much we love her here and how much we will miss her, but I think I'll just let her say goodbye herself:
"Thank you for the opportunity to do work that makes a difference. Some of it has been hard. Thank goodness for comfortable shoes. Some of it has been ridiculous. Thank you for sharing a laugh when that's just the only thing left to do. But it has been my pleasure to contribute to all of it. The richness of the landscape of Nebraska literature is beyond anything I ever imagined. I'm forever grateful for the opportunity to be a small conduit for sharing this bounty with others. Thanks for the memories…mjr"
Read the rest of Mary Jo's goodbye as she signs off as editor in the most recent edition on the NCB News.
Love this #BookFace & reading? We suggest checking out all the titles available for book clubs at http://nlc.nebraska.gov/ref/bookclub. Check out our past #BookFaceFriday photos on the Nebraska Library Commission's Facebook page!