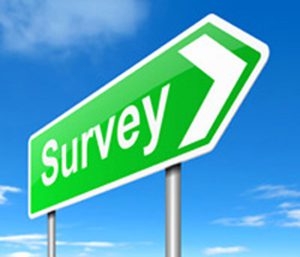 Today we have part 3 in our public library survey data collection series. We will focus on expenditures. First off, for this survey you report what you actually spent in the listed categories. Most of the time, this is different than the amount that was budgeted. As such, your reported expenditures shouldn't be nice round numbers, and should be at least slightly different than what you reported last year. A common issue that arises is the reporting of expenditures for employee benefits. The employee benefit expenditure includes things such as payments for health insurance and retirement, but also social security and FICA (Federal Insurance Contributions Act). This is a bit confusing because FICA typically includes both Social Security and Medicare. In the category, you need to report all of these payments, and the only way it can be a $0 is if you are paid as an independent contractor. If that's the case, and rarely but sometimes it is, then enter "librarian is paid as an independent contractor" in the note field on the survey because this will undoubtedly come up on an edit check. A few other items of note about expenditures:
For library materials in electronic format, you report expenditures for eBooks, Audiobooks, e-serials (electronic journals), databases, electronic maps, downloadable videos, and pictures in electronic or digital format;
Other materials expenditures includes physical items that aren't books. These typically are DVD's, CD's, microfilm, and other things like cake pans, puzzles, games, puppets, toys, and art;
Capital expenditures should match or come close to matching what you report in capital revenue. However, keep in mind that sometimes funds are allocated in the previous fiscal year, so the capital revenue was reported on last year's survey even though the expenditure is reported on the current survey;
Capital expenditures are "major one time projects", and examples include: (a) site acquisitions; (b) new buildings; (c) additions to or renovation of library buildings; (d) furnishings, equipment, and initial book stock for new buildings, building additions, or building renovations; (e) library automation systems (initial purchase of); (f) new vehicles; and (g) other one-time major projects. Examples include new roofs, new carpet, new windows, sidewalks, etc.; and
There sometimes is confusion about what to report as computer hardware, accessories, and software and "electronic access". These are two different categories. For electronic access, you report maintenance or consortium fees association with your integrated library system or costs associated with accessing the internet. For the computer part (hardware, accessories, and software), you report items that are for both staff and public use.
Shaka.