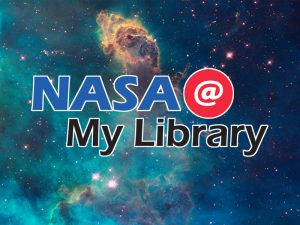 NASA@ My Library is a national Earth and Space Science initiative that connects NASA, public libraries, and their communities.
Applications are due today, Wednesday, March 22nd.
Public libraries are invited to apply for NASA@ My Library, a STEM education initiative that will increase and enhance STEM learning opportunities for library patrons throughout the nation, including geographic areas and populations currently underserved in STEM education.
Seventy-five U.S. public libraries will be selected through a competitive application process to become NASA@ My Library Partners and participate in the 18-month project (Phase 1), with the opportunity to extend for an additional two-year period (Phase 2). Applications will be accepted from Feb. 1 to March 22, 2017. For more information or to apply online, visit https://apply.ala.org/nasalibraries.