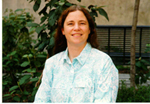 School Library Journal's 9th "Battle of the Kids Books"
This is the ninth year that School Library Journal has invited well-known authors of children and/or teen books to read and judge two titles placed before them. This elimination contest is designed like a "March Madness" for books. Only one book moves ahead to the next round, and favorites could fall.   Read about this year's event on the School Library Journal blog.
The sixteen titles for the elimination rounds were announced on January 18.  For the first time the contest includes four picture books, so the phrasing "Battle of the Kids Books" is more appropriate this year.  The titles are:
ANNA AND THE SWALLOW MAN by Gavriel Savit
FREEDOM IN CONGO SQUARE by Carole Boston Weatherford and R. Gregory Christie
FREEDOM OVER ME by Ashley Bryan
GHOST by Jason Reynolds
THE GIRL WHO DRANK THE MOON by Kelly Barnhill
THE LIE TREE by Frances Hardinge
MAKOONS by Louise Erdrich  — (look, Makoons is here too and I didn't know it before last Friday)
MARCH BOOK THREE by John Lewis, Andrew Aydin, and Nate Powell
THE PASSION OF DOLSSA by Julie Berry
SAMURAI RISING by Pamela Turner and Gareth Hinds
SOME WRITER! by Melissa Sweet
THE SUN IS ALSO A STAR by Nicola Yoon
THUNDERBOY JR. by Sherman Alexie and Yuyi Morales
WET CEMENT by Bob Raczka
WHEN GREEN BECOMES TOMATOES by Julie Fogliano and Julie Morstad
WHEN THE SEA TURNED TO SILVER by Grace Lin
The judges for the contest will be named on February 6 and the competition begins on March 13. The victor will be announced on March 31. It is enlightening to read the judges comparisons of very different genres and his or her reasoning for naming the winner of that round. Each year one of my favorites bites the dust. But, last year the final judge, Ann M. Martin, selected The Marvels by Brian Selznick as the winner, a favorite of mine I was hopeful could go the distance.
This is an event you could design and hold in your library at any time of year, for example have kids or teens each read and present their book as if in a debate.  Then the judge (choose them wisely) will make the decision between the two titles.  Or you can encourage your students or patrons to be involved in this year's event by writing a promotional piece for a favorite contender.
One of the contenders this year is Wet Cement: A Mix of Concrete Poems by Bob Raczka.  It contains a collection of 21 clever and inspiring poems.  Concrete poems are designed so the lines of poetry are laid out to look like the topic of the poem.  My favorite in this collection is entitled "PoeTRY" and says it all in five lines, although this one is a less concrete poem than those in the rest the book.
(The Nebraska Library Commission receives free copies of children's and young adult books for review from a number of publishers. After review, the books are distributed free, via the Regional Library Systems, to Nebraska school and public libraries.)