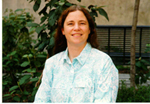 School Library Journal's Best Books 2016
Every year the editors of School Library Journal announce their choices of the best books published that year.  A total of 66 titles have been honored this year and are listed on this page.  Divided into five lists the categories are: Picture Books (17 titles), Chapter Books (2 titles), Middle Grade (14 titles), Young Adult (15 titles), Nonfiction (18 titles).
Once you click on one of the categories you will see a slide show of the titles. Scroll down to find a form to fill out in order to download a printable PDF version of the full list. There is also an "Other Bests" link on the right side of the screen which contains a print list of eight additional categories, such as "Top 10 Graphic Novels," "Top 10 Latinx" (a new gender-neutral term to include Latina and Latino) titles, and "Top 10 Apps." I hope you can find some time to explore these pages.
One of the titles included on the School Library Journal's "Best Books 2016," Middle Grade list is Makoons by Louise Erdrich (The Birchbark House series, Bk 5).  Continuing the story of an Ojibwe family, this title focuses on Makoons, twin brother of Chickadee, both of whom are determined to succeed as buffalo hunters. Makoons has a vision that shakes him to his core.  Will his family be able to handle the coming challenge?  This series has been widely praised and has appeared on numerous "best" lists. Makoons is intended for grades 4-6.
The first book in the series, The Birchbark House, was published in May of 1999.  Following it are: The Game of Silence (Bk 2) which received the Scott O'Dell Historical Fiction Award, The Porcupine Year (Bk 3), Chickadee (Bk 4) which also received the Scott O'Dell Historical Fiction Award, and, of course, Makoons.
(The Nebraska Library Commission receives free copies of children's and young adult books for review from a number of publishers. After review, the books are distributed free, via the Regional Library Systems, to Nebraska school and public libraries.)