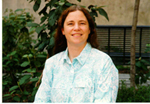 Spoilers for Award-Winning Books
One of the founders of the 5 Minute Librarian blog page noted in an email to YALSA-BK that she learned last fall that just in the YA genre alone, 5,000 books are published each year, and no one can read them all before the next year's titles begin to pile up.  So here is the solution, visit Spoilers, Sweetie!  a new blog that spills the beans on award-winning titles for children and teens that you may not have time to read.
I appreciated that when you click on a category, say YALSA Nonfiction Award 2016, the title and author come up accompanied by a gray box.  To read the spoiler just click on the box.  This way you do not accidently uncover a spoiler you didn't want to see.  Readers of the blog are also invited to join the team and help provide spoilers for others.
Another portion of this web site has a chronological listing of book awards and when they are announced.  Also handy information.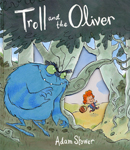 Troll and the Oliver by Adam Stower is a picture book for preschool through first grade.  Every day, usually around noon, Troll tried to catch Oliver and eat him!  Every day Oliver was too fast and agile and he always got away.  One day Troll did not jump out to try to catch him.  Oliver was very cautious on the way home.  He decided Troll had given up and began to mix ingredients for cake.  Then Troll jumped out of the cupboard and gulped down Oliver!  He tasted terrible so Troll spit him out again.  Luckily the timer dinged and out came cake!  As it turns out trolls love cake so Oliver & Troll share the cake with each other.  Clever—the world is a better place with trolls full of cake!
(The Nebraska Library Commission receives free copies of children's and young adult books for review from a number of publishers.  After review, the books are distributed free, via the Regional Library Systems, to Nebraska school and public libraries.)