Small libraries! Awesome ideas! FREE!
Join us tomorrow for the Big Talk From Small Libraries 2014 online conference. Pre-registration is no longer required – the login instructions have been posted to the website so that anyone who wants to attend can log in on the fly.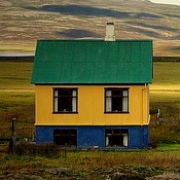 This free one-day online conference is aimed at librarians from small libraries, but regardless of how big or small your library is, you are welcome and encouraged to come hear the great things that small libraries are doing.
We have a great agenda for the day, with seven 50 minute sessions plus five 10 minute lightning round sessions. You can log in and out of the conference as you like throughout the day, based on your interest and availability.
And, you can earn 1 hour of CE Credit for each hour of the conference you attend.
So, come join us for a day of big ideas from small libraries!