Join us for the next NCompass Live: "Succession Planning with Jamie LaRue: a Board and Staff Responsibility", on Wednesday, February 12, 10:00-11:00 am Central Time.
Succession planning is NOT anointing the heir apparent, and taking action only when the director retires. It starts long before that. This talk focuses on a new way to think about board planning, administrative goals, and who to hire at all levels of the organization.
Presenter: James LaRue, CEO, LaRue and Associates Consulting.
Jamie LaRue has appeared on NPR, been quoted and highlighted in Wall Street Journal, Forbes, and the Denver Post, and has hosted a local author interview TV program. A newspaper columnist for over two decades, he also wrote "The New Inquisition: Understanding and Managing Intellectual Freedom Challenges" (Libraries Unlimited,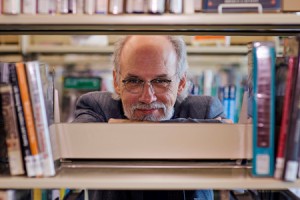 2007). A frequent presenter for library associations, regional workshops, and library staff days, Jamie has also served as a facilitator, last-minute panelist, moderator, and master of ceremonies for everything from debates to awards dinners. From 1990 to 2014, he was director of the Douglas County (Colorado) Libraries, widely known as one of the most successful and innovative public libraries in the nation. He was the Colorado Librarian of the Year in 1998, the Castle Rock Chamber of Commerce's 2003 Business Person of the Year, in 2007 won the Julie J. Boucher (boo-SHAY) Award for Intellectual Freedom, and in 2013 won the Colorado Association of Libraries' Career Achievement Award. At the end of 2013, the Board of Trustees named a library after him in Highlands Ranch, CO – the James H. LaRue Library. In 2014, he embarked on a career of writing, speaking, teaching, and consulting.
Upcoming NCompass Live events:
Feb. 19 – Hastings Public Library Kicking Technology in the #glass
Feb. 26 – Tech Talk with Michael Sauers
March 5 – Migrating To A New ILS
March 12 – Password Management & Security
For more information, to register for NCompass Live, or to listen to recordings of past events, go to the NCompass Live webpage.
NCompass Live is broadcast live every Wednesday from 10am – 11am Central Time. Convert to your time zone on the Official U.S. Time website. The show is presented online using the GoToWebinar online meeting service. Before you attend a session, please see the NLC Online Sessions webpage for detailed information about GoToWebinar, including system requirements, firewall permissions, and equipment requirements for computer speakers and microphones.