The Nebraska Library Commission announces the sixth cycle of its 21st Century Librarian Scholarship program (
http://nlc1.nlc.state.ne.us/nowhiring/scholarships.asp
). Legal residents of the state of Nebraska are eligible to apply. In this sixth cycle, online applications are due November 1, 2012; transcripts (as required) are due Oct. 22, 2012; and letters of recommendation, if mailed, are due Oct. 22, 2012. The amount of the scholarship award varies by the degree or certificate the applicant is pursuing and the applicant's course plan. Scholarships may be used for tuition (for coursework contributing toward a certificate or degree), course-required materials, and school-assessed fees at the following levels:
Library and Information Science (LIS) Professional Certificate
Associate of Arts or Science Degree in Library and Information Science (LIS)
Bachelor of Arts or Science Degree with a major in Library and Information Science or Library Media
Scholarship recipients will be eligible to apply for stipends for such things as laptop computers, professional association dues, and regional or national conference attendance. This dynamic program includes enhanced learning opportunities such as the 21st Century Skills Seminar (
Tech Rodeo
, recently held in Crete, NE), webinars, face-to-face training, and online social networking, such as the Nebraska Librarians Learning Together Facebook page,
http://www.facebook.com/NebraskaLibrarians
.
To date, ninety-four scholarships have been awarded to seventy-six students. Current scholarship recipients are participating and reporting on trainings that range from a hands-on introduction to eBooks and eReaders to live and recorded webinars about the latest Internet tools. Participants are networking with Nebraska librarians on the
Nebraska Librarians Learning Together
Facebook page,
http://www.facebook.com/NebraskaLibrarians
. And, through the associated stipends program, students have purchased laptop computers to use with their online classes, joined professional library associations, and attended regional and national conferences. The scholarships, stipends, and value-added training are offered through the
Nebraska Library Commission's
Cultivating Rural Librarians' 21st Century Skills program, which is funded through a grant from the
Institute of Museum and Library Services
(IMLS)
Laura Bush 21st Century Librarian Program
. For more information, contact Kathryn Brockmeier, Grant Program Manager, by
e-mail
, or by phone 402-471-4002 or 800-307-2665.
NOTE: Due to the significant number of applications for the Nebraska Library Commission master's-level scholarships (funded through the Librarians for the 21st Century Program of the Institute of Museum and Library Services), as of July 1, 2012, graduate-level scholarships will no longer be available. Scholarships DO continue to be available for undergraduate Library Science studies, including LIS certificates, and Associate's and Bachelor's degrees.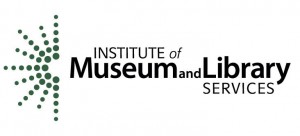 The Institute of Museum and Library Services is the primary source of federal support for the nation's 123,000 libraries and 17,500 museums. The Institute's mission is to create strong libraries and museums that connect people to information and ideas. The Institute works at the national level and in coordination with state and local organizations to sustain heritage, culture, and knowledge; enhance learning and innovation; and support professional development. To learn more about the Institute, please visit
www.imls.gov
.