Thanks to a grant from the federal
Institute of Museum and Library Services
(IMLS), the Nebraska Library Commission recently awarded 21
st
Century Librarian scholarships to thirteen Nebraska students in undergraduate Library Science programs. Nebraska Library Commission Director Rod Wagner commented, "The Nebraska Library Commission is pleased to support Nebraska students engaged in library science educational programs. The focus on 21st century skills is essential to meeting the library service needs of Nebraska's diverse population. We expect that our three-year program will assist in providing students with needed skills leading to higher quality library services across Nebraska."
To date, forty-seven scholarships have been awarded to forty-five students. Current scholarship recipients are participating and reporting on trainings that range from a hands-on introduction to eBooks and eReaders to live and recorded webinars about the latest Internet tools. Participants are networking with Nebraska librarians on the Nebraska Librarians Learning Together Facebook page,
http://www.facebook.com/NebraskaLibrarians
. And, through the associated stipends program, students have purchased laptop computers to use with their online classes, joined professional library associations, and attended regional and national conferences. Students who wish to apply for scholarships for a Library and Information Services Professional Certificate (offered through Nebraska's community colleges), an Associate of Arts or Science Degree in Library and Information Services, or a Bachelor of Arts or Science Degree with a major in Library and Information Science or Library Media should submit application materials by March 1, 2012. Master's-level scholarship application forms will be available after March 1, 2012. For more information about Nebraska's
Cultivating Rural Librarians' 21st Century Skills
program, see
NowHiringAtYourLibrary.org
. For a list of current scholarship recipients, see below.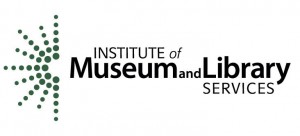 The Institute of Museum and Library Services is the primary source of federal support for the nation's 123,000 libraries and 17,500 museums. The Institute's mission is to create strong libraries and museums that connect people to information and ideas. The Institute works at the national level and in coordination with state and local organizations to sustain heritage, culture, and knowledge; enhance learning and innovation; and support professional development. To learn more about the Institute, please visit
www.imls.gov
. As Nebraska's state library agency, the Nebraska Library Commission is an advocate for the library and information needs of all Nebraskans. The mission of the Library Commission is statewide promotion, development, and coordination of library and information services-"bringing together people and information." The most up-to-date news releases from the Nebraska Library Commission are always available on the Library Commission Website,
http://nlc.nebraska.gov/publications/newsreleases
.
2012 Scholarship Recipients
Nancy Black, Uehling
Justine Goeden, West Point
Odessa Meyer, South Sioux City
Elicia Micek, Columbus
Vickie Morlock, Lodgepole
Debra Nadrchal, Clarkson
Vicki Perrie, Superior
Dorothy Schultz, Wood River
Brenda Schwarz, Lexington
Sky Seery, North Platte
Kimberley Steinbrink, Omaha
Dana Still, Hastings
Tracy Tibbels, Lincoln